I did Janelle's lucky photo, and while I was doing it I figure out a great way to do Vignettes in PSP, but then my friend Lara wanted to do it in PSE, so I figured out a way to do it in there… and it's pretty fancy if I do say so myself. I appreciate how in PSE I can pick any center of the vignette — which you'll see illustrated here: For those of you who don't have a clue what a vignette is — it's just where the edges are darkened — nothing too fancy… but difficult to make it look right.
Step one: Pull up a photo you'd like vignetted (first off I'd like to mention that vignette, in my opinion is REALLY over done sometimes I like a subtle one that adds to the point of view — that being said, here we go!) You'll need to pick your foreground color as black (that's the one on the left in the front (this can picked on the bottom left of the screen). Then you'll pick on your gradient tool — that's the purple-y looking box above the "word bubble". That should bring your screen up to something like this once you click the pull-down menu on the gradient. You're going to pick the gradient that goes from black to transparent — on mine it's second from the left (btw, I have PSE 5 — not sure if I mentioned that).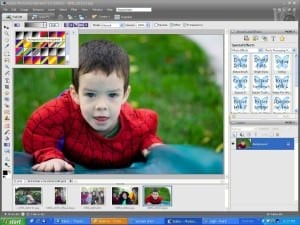 Step 2: click the edit button for your gradient — it will pull-up this box: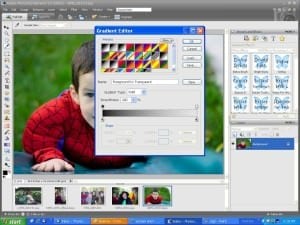 Step 3: You're gonna want to swap the crayons on the top of the middle rectangle — you'll take the white one to the right side, and the black ones to the left slide. To move them just click and slide them. Then, your
rectange
will look like this….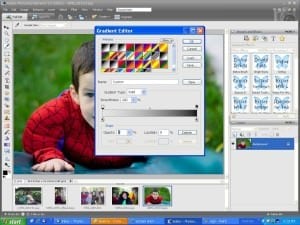 Step 4: Move the left crayon (the white one) to the middle, and the black one a bit to the right (this will make it so the middle of your picture is not blacked out, and the edges will be considerably dark — this is totally up to your taste, so adjust as the picture indicates). Then hit OK.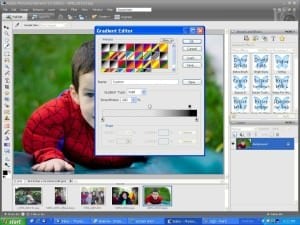 Step 5: Make a NEW layer (not a duplicate one)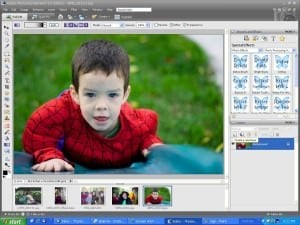 Step 6: Now you'll click in the middle of your object, drag the line to the corner of your photo, like it is here….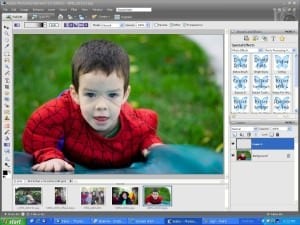 Step 7: It will stick the gradient on your photo. Now click on filter, and then
Gaussian
blur (sometimes this has come-up with a box that has a radius adjuster, if that's the case — move that slider all the way to the right, for this you'll want it as blurred as possible).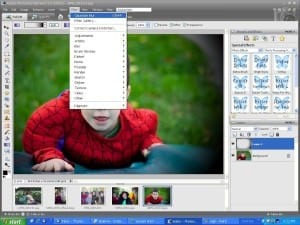 Step 9: It will look as fancy as this. The
gausian
blur just blurs the gradient a little more — makes it look more like your camera just did it. Make sure when you're doing all this that you still have the new layer selected, not your actual photo — otherwise you'll just end-up with a very blurry picture.
Clear as mud?
Like This Post?

Stay in touch with Pulling Curls by signing up for our newsletter. Get JUST the information you want, sent direct to you!
Happy to have you as a subscriber!