THANK YOU Elder Ballard. I even got a little choked-up during his talk. Of course, I'm not quite sure when I exit the stage of being a "young mother" — but I loved it regardless. Anyone else?
In other news, guess who did 4 scrapbook pages today — oh, and I finished another baby blaket.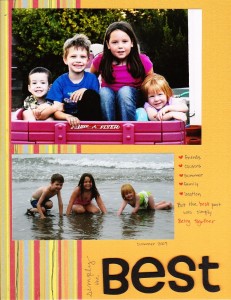 Go me… go me… go me… go me…
The MOM CONFERENCE is coming and it's FREE -- lots of great speakers, sign up now!
Similar Posts from Pulling Curls: