THANK YOU Elder Ballard. I even got a little choked-up during his talk. Of course, I'm not quite sure when I exit the stage of being a "young mother" — but I loved it regardless. Anyone else?
In other news, guess who did 4 scrapbook pages today — oh, and I finished another baby blaket.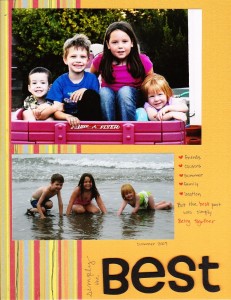 Go me… go me… go me… go me…

Want to find more joy?
Pulling Curls is a blog for the overwhelmed to find more joy. Be it a laugh in something I share or tips for everyday life. Don't miss out!
Happy to have you as a subscriber!
Similar Posts from Pulling Curls: