THANK YOU Elder Ballard. I even got a little choked-up during his talk. Of course, I'm not quite sure when I exit the stage of being a "young mother" — but I loved it regardless. Anyone else?
In other news, guess who did 4 scrapbook pages today — oh, and I finished another baby blaket.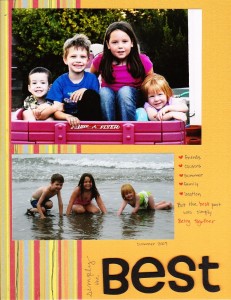 Go me… go me… go me… go me…
Like This Post?

Stay in touch with Pulling Curls by signing up for our newsletter. Get JUST the information you want, sent direct to you!
Happy to have you as a subscriber!