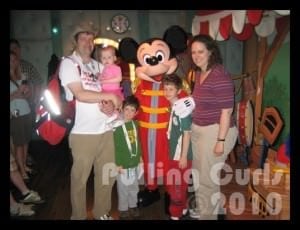 We LOVE Disneyland. We seem to go on an every 2 year schedule and I must admit I doubt I'll be ready to go back before those 2 years are up.


I was amused by the "can't wait to see the pictures" comments. I once took my large camera to disneyland and I regretted it. Maybe when my kids are bigger but when you're hauling around kids and snacks and your whole life I just found that I wasn't experiencing it as much as I wanted to. I wanted to be "present" instead of behind the lens. Hence, the pictures are just from my tiny camera.
Some of you might have seen my sketchers shape-ups review on my working out blog. I'm gonna write an addendum, but suffice it to say — I LOVED these shoes. They were MARVELOUS for me!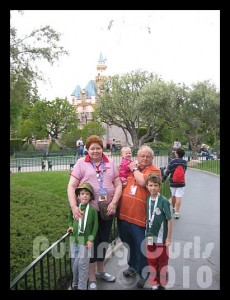 We went for 3.5 days. Honestly, I think 3 is the perfect. One day in each park and one extra day for "favorites".
My parents came with and they were a huge help. My boys tend to be a little more scared than they are willing to overcome at times. We rode on all of the dark rides, which is a first for us. I haven't a clue why they find them so scary, but they do. My mom was a big help with Spencer's fears.
Favorite rides were: Toy Story Mania, Buzz Lightyear and Space Mountain. I am glad to see they're doing a lot of work at California Adventure because that park is boring. Except for Toy Story Mania, I could've gone without the entire thing.
We had a great time. I love being there with my kids with nothing to do but have fun and focus on being together. I think I'll be ready again in a couple of years. But not before then.


Like This Post?

Stay in touch with Pulling Curls by signing up for our newsletter. Get JUST the information you want, sent direct to you!
Happy to have you as a subscriber!