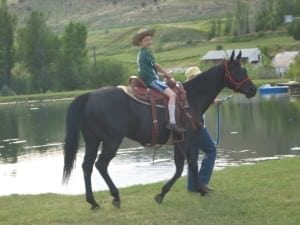 We go to Idaho, mainly for Drew's family reunion (which, also happens to be bi-yearly).
They're funny little things, aren't they? I come from an anti reunion family… & in general the idea of contrived activities designed to bring you closer together isn't something I'm a fan of.
Oddly, I am much closer to the family that never hd reunions per se.
But, enough negative nelly.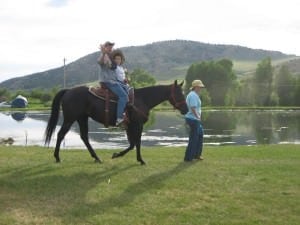 Our kids love the reunion & while we have plenty of "family" where we live, only a few are actually blood related. Kids need cousins. A good part of me hopes they can find them in college & be as close as I became with mine.
Btw, I think one side of our family just does funerals for reunions… Booo to that!
Much better to gather around a pond.
Wow, a short one. Who typed these?
I will add that my kids ADORE the reunion, and there are some set activities including a water slide that they just can't get enough of. I will also admit that as someone not actually related to any of these people… well, there's just a lot of things I Don't "get'… thankfully, I really like Drew's familiy (he has 5 sisters) and his brothers-in-law are great to joke around about how insane it all is.


Like This Post?

Stay in touch with Pulling Curls by signing up for our newsletter. Get JUST the information you want, sent direct to you!
Happy to have you as a subscriber!