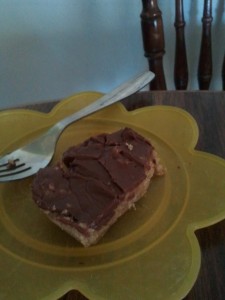 They are possibly holy…. all I can say is I had a spiritual experience once I tasted them…. SO good, just THAT good.


I was looking around for a good recipe. I wanted to make some for a dear teacher that is getting up there in years who our family just thinks is snazzy…
I googled "Peanut Butter Bars" and I saw that Deals to Meals has a recipe, they're always the best… and they were. Here's the link.

Want to find more joy?
Pulling Curls is a blog for the overwhelmed to find more joy. Be it a laugh in something I share or tips for everyday life. Don't miss out!
Happy to have you as a subscriber!