Ok, I can't do 100. It's true. I think I'll do 5 to celebrate 100 years of Arizona.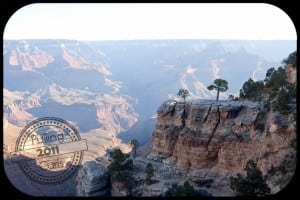 1. The Weather. I know, I hated it in the summer. PASSIONATELY hated it during the summer, but you REALLY can't get better then this in the winter. It just takes a mindframe shift. No snow, just hot in the summer. Stay in. Get some crafts for the kids. 🙂 Also, we now have a few pools at our disposal… I think we'll make it through this next summer a bit better. Oh, and did I mention we have new AC?
2. Shopping. I don't know what the deal is, but there is a TON of stores around here. Especially super walmarts. I know, I'm trashy — but I love them. 🙂 Ikea's close by, and lots of great malls. Costco's just down the road, or there's a nother one like 4 miles away from that. nice.
3. The Scenary — I LOVE the red mountains around here. Reminds me of southern Utah. Funny how that is. 🙂
4. My mortgage payment. Even if we can't refi, houses are cheap here. It makes a HUGE difference to have a bit more space. HUGE.
5. This is the place for us. Time and time again I am reminded that this is where we are suppoesd to be. And even though I may not love all of it, it's here for us and we're happy to be here. 🙂
One more thing, I've noticed in the scriptures that when people are told to move, that their gardens grow really well. It's no different here. Lots of great gardening going on in our backyard. I hope it continues through the spring. 🙂