This was supposed to be posted yesterday, but I just didn't get around to it.
Really, how do you go from this: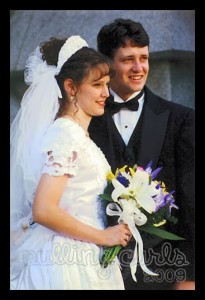 to this: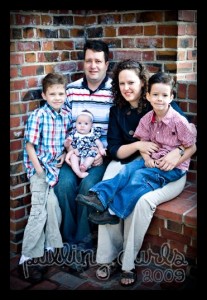 Hint, 12 years…
We finally got around to taking our new family pictures yesterday. Huge props to Keri who I had in Young Womens a LONG time ago, and is now interested in photography. Honestly, I don't think we're a great practice session, but hopefully it wasn't too painful. I kept thinking back to that day, 1 year ago when I gave Drew 11 bottles of Dr. Pepper with a nice EPT stick in the middle showing our lives were gonna change, once again — for the better.
Although, if it was possible, she does make taking family pictures EVEN WORSE. So, tell me which one's your favorite. I was gonna number these, but I forgot. Sorry, but I am gonna print one up big (I'm not sure any of these are worth a canvas, I think I might wait til' P is a bit older and more smiley for the camera) — and I'd love to hear which you think is the best.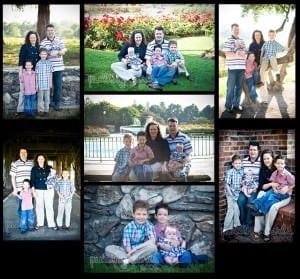 And finally, some of my favorites, although they are a bit less than perfect …. if you can imagine that. 🙂
Happy Anniversary Mr. E., when we knelt across the alter oh so many years ago I don't think we ever pictured our life like this. I think I should entitle this little series "commitment" for that is what it shows. I was thinking about putting my subtitle "it's a crazy life, but it's our life" but those particular people show less than commitment. And for me, that's just not cool. Drew and I were talking a little bit about the sacrfices we give in order to have a happy marriage and I think it's admirable of people to do it, and to stick with it in these days. And you've gotta laugh a lot in marriage, or you'll cry… hence the subtitle I chose. BTW, bottom left picture is how P is most happy. She LOVES to stand up. Loves it. Go P.