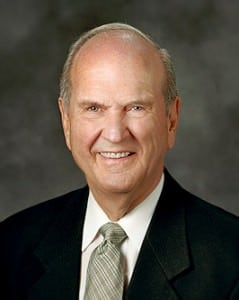 This week I randomly chose Russel M Nelson's talk about Gratitude. It is a great. talk.
I think I vaguely remember the talk. He talks a lot about how AMAZING our bodies are and how they were obviously created by God. The main thing I remembered was this great quote:
Could an explosion in a printing shop create a dictionary?
It's true.
I do feel, the more I learn about the human body and pregnancy, specifically, how AMAZING the changes are that happen and how it just didn't happen by chance. It's a beautiful thing that God has given us.
I was also really struck by how he says that aging is merciful, otherwise we'd be stuck on this earth forever. I think many people find aging to be a bother (me, included) but if our bodies kept healing like they do when we are babies it would make us live forever, mostly. He also says that returning to God (or death) can be a joy. I think that is true, but only in the right circumstances, and that doesn't make it any easier for those of us left behind.
I think I mostly took out the part that he says our degree of gratitude is a measure of our love for Him.
I think there are hard times where we really can't find anything to be thankful for. But our bodies are always there. Even if one part isn't working well, the fact that other parts are is such a blessing. I think that when we have gratitude we are closer to God and happier. Don't you?
I usually say a thankful prayer at night. I'm so tired I have a hard time really giving a whole heartfelt prayer, so I just try to find things I am thankful for. There are always so many, and I often think to bless some people along that way.
Anyway, gratitude is everything, it really is. Great talk! Did you like it?