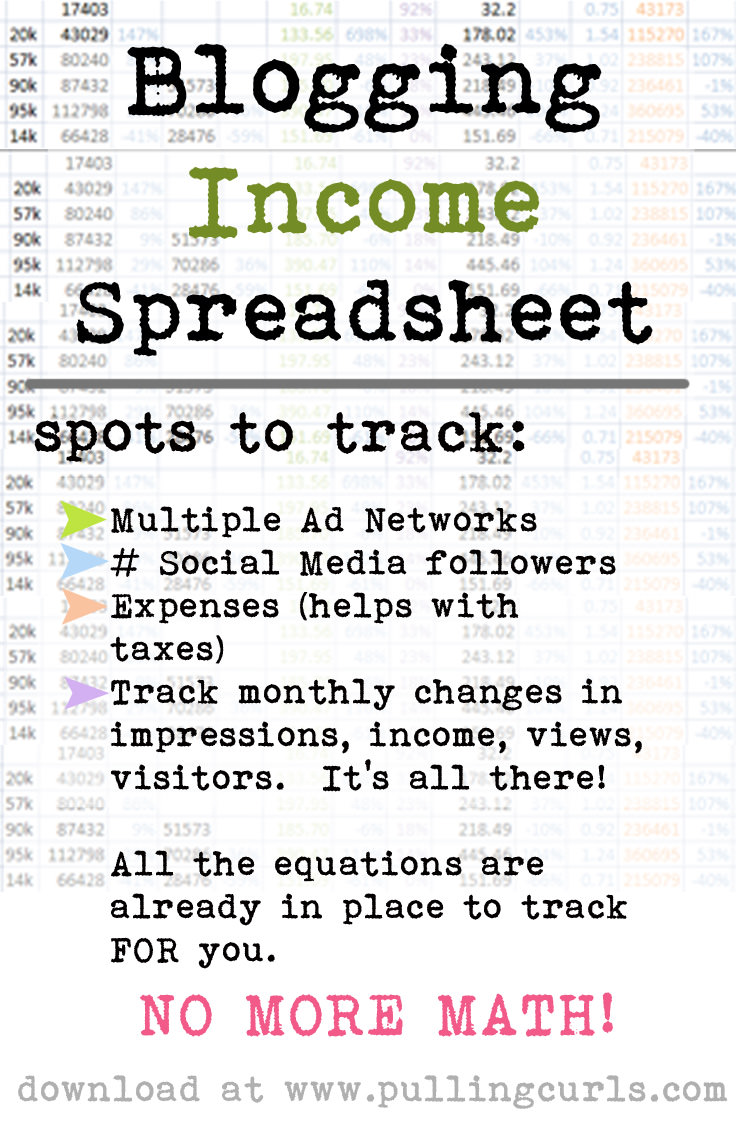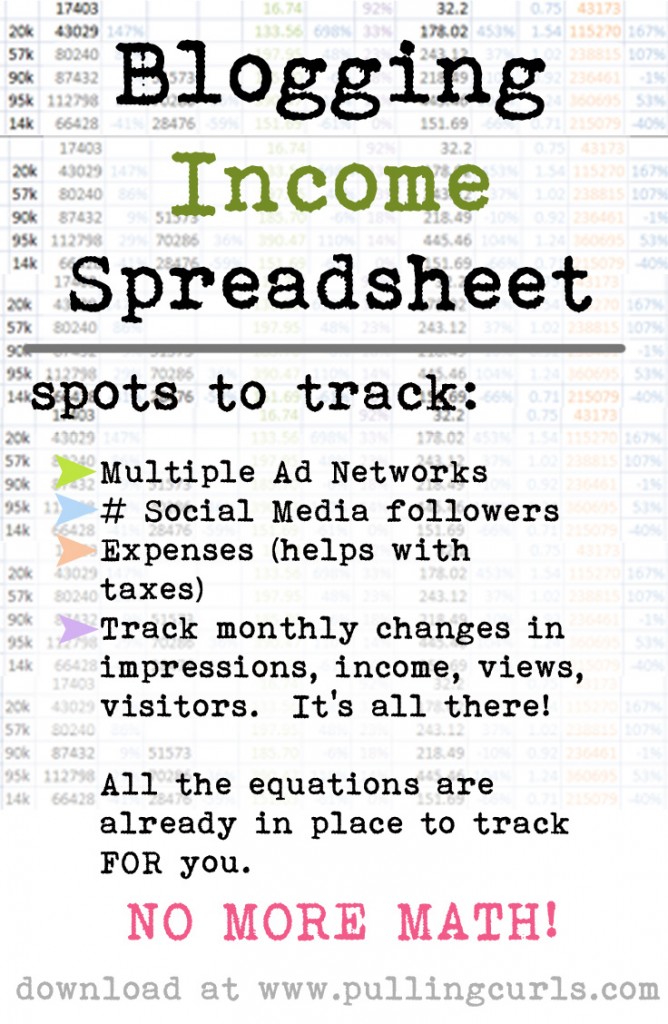 I have a love of the spreadsheet.
I really do.
But this spreadsheet took the cake, from a nurse who had never programed excel besides a simple addition.
Here are some of the finer points of this spreadsheet:
Tracks pageviews and individual visitors (plus a collumn for goals for next month!)
Tracks multiple sources of income, including impressions and clicks
Tracks the % change from month to month on all these numbers.
Calculates the average change month/month
Calculates each network's CPM, as well as a total CPM for all your earnings
A place for your sponsored posts
Track income each month (a great way to make sure you're getting paid!)
If you use blogher, I trakc how much blogher gives you at the month end, and then blogher gives you an extra amount for ad fill about 10 days into the next month (and if you don't use Blogher, that was all really confusing — sorry!)
A place to quickly input expenses so it's easy to track them down come tax time.
This is the mother of all blog revenue spreadsheets. You can learn more about it here:

I felt like this spreadsheet had taken enough of my time that I needed some reimbursement if people were wanting to use it on their own.
For a limited time, I'm selling it for two dollars. I promise you, if you are wanting a blog excel spreadsheet, this will help you know how you're increasing in each area.
I am willing to field questions, but if you want the spreadshet tailored to your own blog (and are unable to do it on your own) I will charge extra for that service, and can send you a paypal invoice for the items we talk about.
So, watch the video, decide if it is worth it to you, and spend two bucks. I have about 10 hours of my own time I will never get back. Learn from me. 🙂
I have updated my blog spreadsheet for 2016! Click here to find out more!
If you enjoyed this post be sure to check out my other blog income posts. You'll see how far I came since January. 🙂 Also be sure to follow my "Business of Blogging" Pinterest board.