SO.
MANY.
NUMBERS.
With blogging.
There just are.  There's hits, and sessions, like 20 income streams (when you're doing good) that are all so random.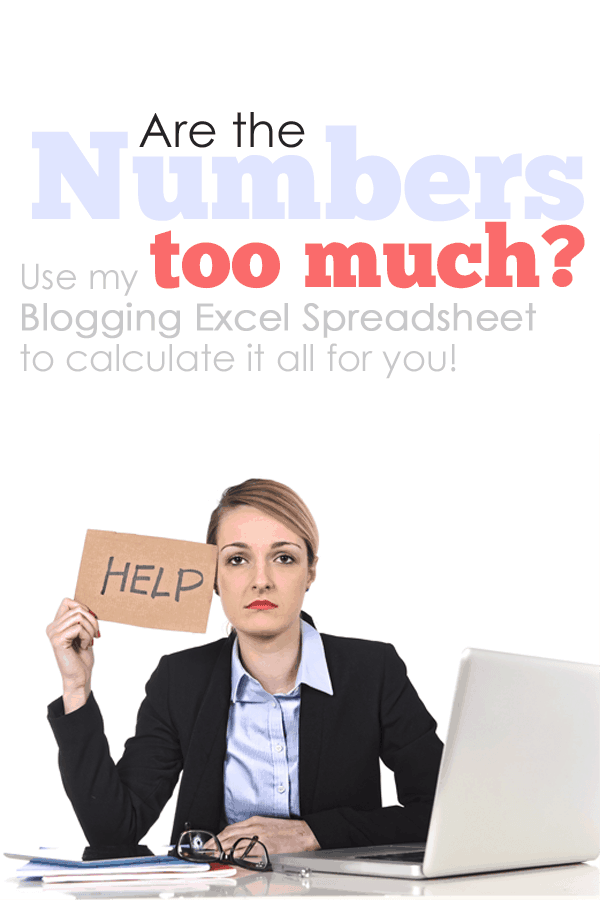 I have spent 2 years perfecting this spreadsheet.
There's a tab for hits and income
There's a tab for sponsored posts
There's a tab that can predict your income for the month (sort of — this isn't a crystal ball, it's using a formula)
There's a tab that tracks your expenses (tax time is SO painful)
There's tab for payment info.
It's all there with easy formulas to calculate if you're improving… or not.
PLUS, for FREE I include 5 days of email tutorials to help you get the most out of it!  Click below to get more info!