It was really weird to be "dropped" into my old town. I thought it might be awkward with some of my old friends but honestly, it felt like I never left. Sure, kids are older and problems have changed, but life went on so smashingly.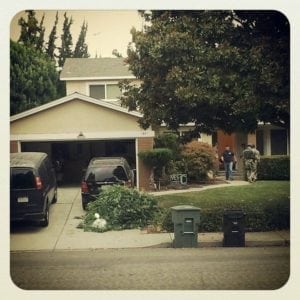 Drug Bust House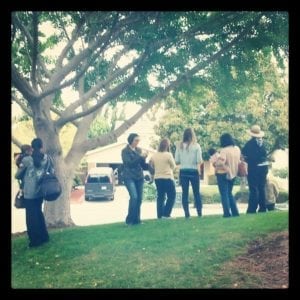 Moms instagram-ing drug bust….
Perhaps you saw my drug bust on instagram? It just seems like crazy fun stuff like that happened pretty frequently when I lived there. Too funny. It happened right across the street from my old school with so many old friends, it made my day…
We went to Yumi Yogurt, Stans Doughnuts and Athena grill…
Honestly, it was so cathartic. To kind of realize that it's all there and I can probably visit it yearly, or perhaps more often. Allegiant seems to have such great deals to there.
I just felt torn inside though. I missed my AZ friends when I was there.
And frankly, that's just lame.
I realized that each place has so many great things about it, but I'm supposed to be here right now. and I am amazingly grateful for that. Grateful that I knew how many blessings I was coming home to and all the great people here. I remember leaving for the unknown when we moved here.
But I know it's great, and now I know how great it is to visit CA. 🙂