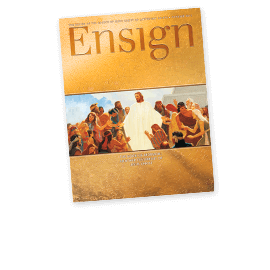 My church publishes a magazine called the Ensign (they also have one for young adults and one for kids) each month. I am a magazine whore. I love the short articles and the thoughts and ideas in them. Just perfect for the 3 minutes before I'm dead asleep.
There's no way I could read my scriptures at night. I can barely speak little loan comprehend writing.
So, an article in the Ensign is a great way to wind down, and maybe think of a few ways that I can be better tomorrow.
Do you have anything you like to read before bed to center yourself?