I love low apperature photos. That's like this one: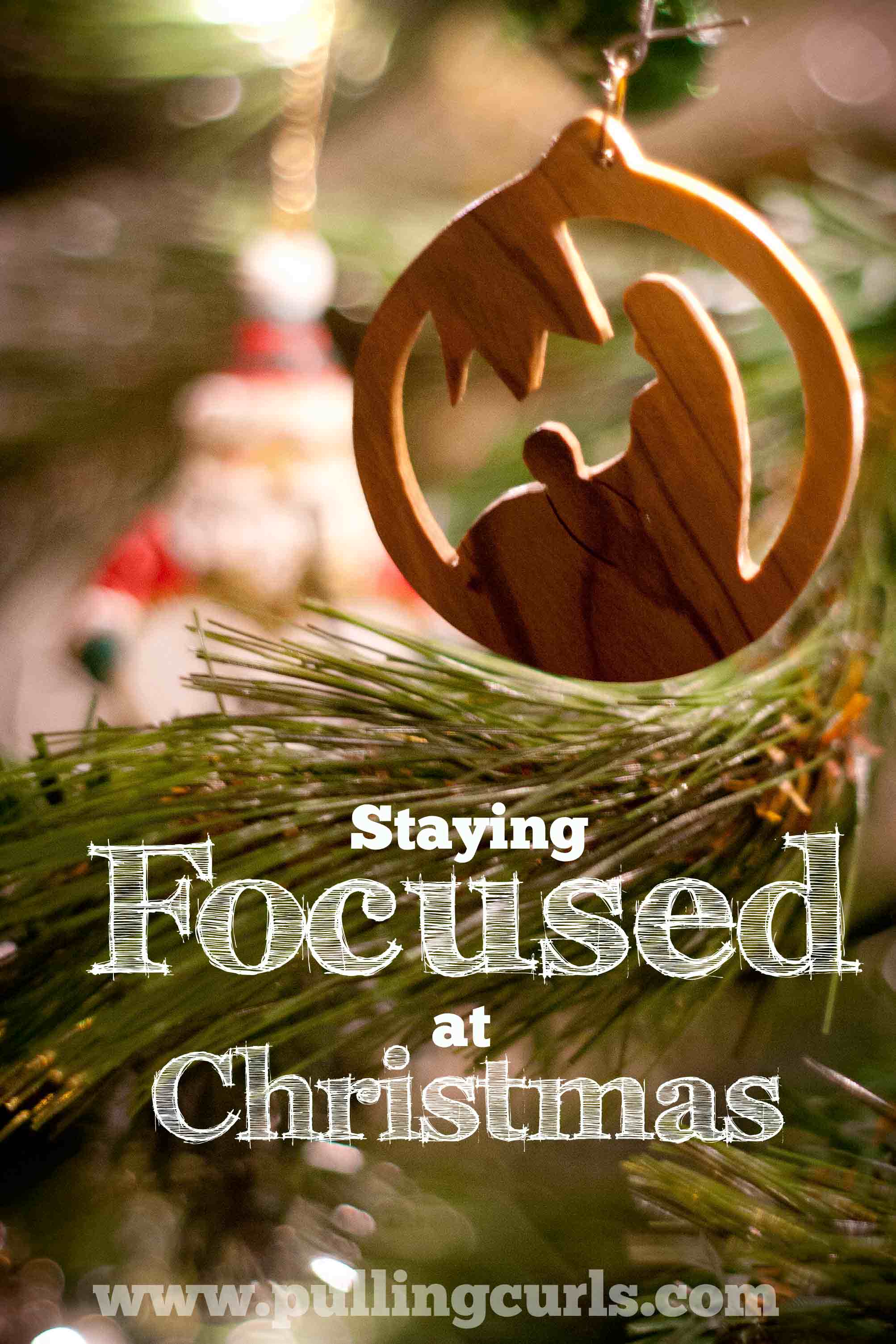 Do you see the Creche up there in the front, and Santa's all blurry watching from behind?
Btw, looking for nativity ornaments <<my friend Katelyn has you covered!
I make no secret of it.  I am a lover of Santa.  I really don't think you need to eliminate ANY of the super-fun traditions of Christmas.  I think you just need to stay focused on what's most important to you.
And I'm not saying what that is.
But what IS most important about Christmas to you?
For me, it is the Savior of the world.  But there is a good chance it is different for you.  Maybe you just enjoy the love and service of the season?  Maybe you just enjoy being together as family.  All of that is totally fine and valid, and most importantly it's YOURS.
But, how to focus on it when you also enjoy so many other parts of the season?
For us, we try to filter what our family does during this festive time.  We try to increase family time and we also try particularly hard to have good Family Home Evenings (basically a time when we just sit down and talk about our values and beliefs with our kids).
We also have a "Gift of Love" that is the first gift under the tree each year.  It's nothing fancy, but it does have a removable lid.  We all think of a gift we're going to give that year that doesn't cost any money.  Just a way we can try to be better.
We attend a lot of church stuff.  It's not all necessarily Mormon.  We had a baptist celebration we LOVED to go to in California.  I think I actually miss it the most.
We watch movies that support our most important thing.  That isn't to say that all the movies we watch are religious.  I just tend to have a little speech at some point during it about how much I love that particular movie and why.  My kids are used to this at this point. 🙂
We look for opportunities to serve.  Our church youth do an angel tree.  We buy things for a family in need and Conner will help deliver them, essentially turning into Santa himself.  I love that so much.
We look for people we need to thank.  We always come-up with a list of people we need to take gifts to.  I remind my kids of ALL the work their good teachers do and how we NEED to thank them.  We deliver and we see joy on their faces.  I love that.
Anyway, that's how we keep our focus.  Find what things you love and wind them into the over-ridding concept of something you REALLY love.  You'll find the joy in the season that way.  It will abound.
This the 5th in a series of Christmas posts.  You can find all my Christmas posts here.
Some other Christmas posts you might enjoy: