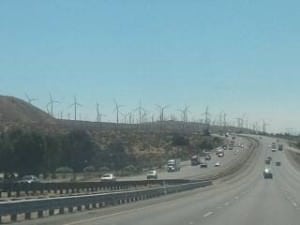 How is it that California has one of the largest tax bases in the world, and yet is almost the lowest spent per student in the U.S? HOW IS THAT? And yet, despite that, my kids have gotten a first rate education, thanks to dutiful teachers who seem to always make up for what he state takes away, even if that's seat covers for their bathroom.
I will say that won't last forever. These teachers can only make up so much… and they're getting tired… & older… (no one in specific there…)
Jerry Brown is a fool, and something HAS to be done with the union grip on the state.
But, what do I care, it will still be a lovely place to visit. 🙂
*in all fairness, myhusband has recently been laid off due to the crazy education cuts. That's why I am writing all these crazy blogs
In other news, we had a lovely 10 hour stay in the comfort suites of Redlands, CA & are back on the road… 4 more hours til Drew can beat me for buying a house he hates (seriously, has anyone spent 1/4 of a mil. On something your hubby hasn't even seen?
Published with Blogger-droid v1.6.9