Utah is a crazy state. Period. No one will convince me otherwise. Here's some places we visited that are just weird (but we love).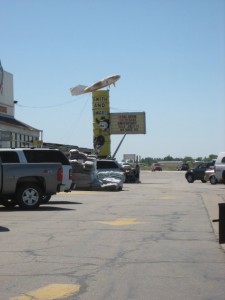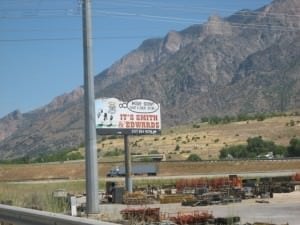 Smith & Edwards You can buy yourself an idaho spud candy bar or a tank here. Or, perhaps some giant cans of dehydrated food, or some cowboy boots. The kids favorite was definitely the candy (stopped there to get some for Conner's birthday cake). I guess it was a surplus store gone bi-zerk. Go figure.
Seagull Book and Tape. Ok, the store itself just sells Mormon paraphanalia, and whoop-dog is it cheap. BUT, there were a good 100 crickets outside of it. I was entirely amused by that fact. Some of my other Utah history fellows might remember the crickets and the seagulls story and also be amused. BTW, they were gross, and I thought Spencer might die of stress while we walked there.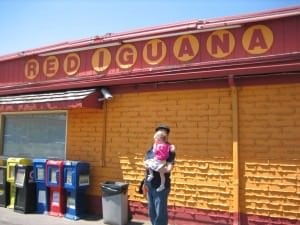 Red Iguana. I swear this place is a new color every time we go, but boy oh boy do we love it. We even made it TWICE this time. Drew was in heaven. A personal favoirte is the crazy motel next door with their garden gnomes. Worth a visit, even Guy Fieri thought so. And yes, this is an amazing photo.