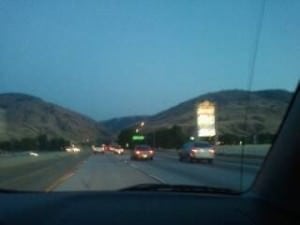 Has anyone ever thought there could be 2 California's? It's just too dang big…. and somehow I find it really unfair that delaware & us both get 2 senators…
But, for real, I think our state is just too large to be run effectively.
But, as of tomorrow they will be down 5. Probably more then that, because we see moving vans eerywhere we look!
I may have to call it a night after this one those long-awaited Pupusas made me tired. Or, was it moving all our earthly posessions?
Published with Blogger-droid v1.6.9