Days of #2 is devoted to my friend Miranda, not just her, but a lot of my friends in CA but Miranda tends to embody a lot of that time for me.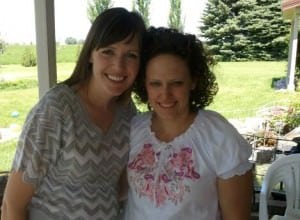 Miranda moved into the ward while I was in Young Womens and had sworn off Relief Society, and then she was called as the new YW president and I was left to the lone and dreary world of Relief Society, but somehow we got together and I am so glad we did.
We started these Friday walks where we'd take our littles (at the time they were E and S) on walks and then head out for lunch. So much was learned by me on those walks. So many complaints about too busy husbands, too crazy kids, questions about school and if we were doing things right. Just SO many thoughts worked out together.
And so many plates of delicious food. 🙂
And then came the horrific day that she told me she was moving to Texas.
So sad.
But I got to watch with the grace that she packed her life up and moved with her husband to a land far and dry. And that was me a year later, always having a good example to follow in the right way to do things. I may have learned a lot from myeslf about moving, but I also learned a lot from friends who moved with grace and with a willingness to go where they were supposed to go.
Again, Miranda wasn't the only one.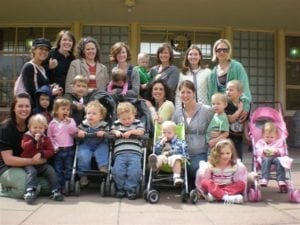 Kim, I learned how a mom could be the funnest one on the block without being overstressed about being fun.
Angie, I learned how sweet and thoughtful one could be, and you showed me how effortless it was to parent girls.
Becky, I learned how being crazy is ok and that looking good can make you feel good too.
So many friends put in my way in California which made it a place which I missed a lot. on other news, of those people only one still lives in California. I miss her though.
Miranda, Kim, Angie, Becky. I love you guys a lot. I'm really thankful that you're in my life.