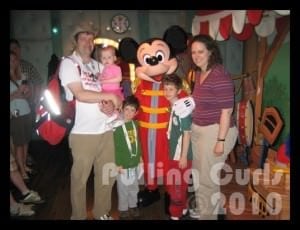 We LOVE Disneyland. We seem to go on an every 2 year schedule and I must admit I doubt I'll be ready to go back before those 2 years are up. 🙂
I was amused by the "can't wait to see the pictures" comments. I once took my large camera to disneyland and I regretted it. Maybe when my kids are bigger but when you're hauling around kids and snacks and your whole life I just found that I wasn't experiencing it as much as I wanted to. I wanted to be "present" instead of behind the lens. Hence, the pictures are just from my tiny camera.
Some of you might have seen my sketchers shape-ups review on my working out blog. I'm gonna write an addendum, but suffice it to say — I LOVED these shoes. They were MARVELOUS for me!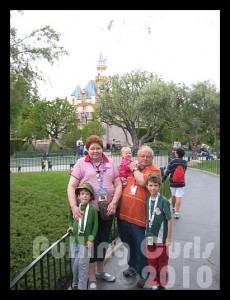 We went for 3.5 days. Honestly, I think 3 is the perfect. One day in each park and one extra day for "favorites".
My parents came with and they were a huge help. My boys tend to be a little more scared than they are willing to overcome at times. We rode on all of the dark rides, which is a first for us. I haven't a clue why they find them so scary, but they do. My mom was a big help with Spencer's fears.
Favorite rides were: Toy Story Mania, Buzz Lightyear and Space Mountain. I am glad to see they're doing a lot of work at California Adventure because that park is boring. Except for Toy Story Mania, I could've gone without the entire thing.
We had a great time. I love being there with my kids with nothing to do but have fun and focus on being together. I think I'll be ready again in a couple of years. But not before then. 🙂