Wednesdays is my day to go through clothes.  My clothes is a whole other bag of chips.  I'm always wishing I'd lose more weight and look better in things.
But kids clothes are something I just feel like I'm drowning in.  I've come-up systems for each child that seem to work.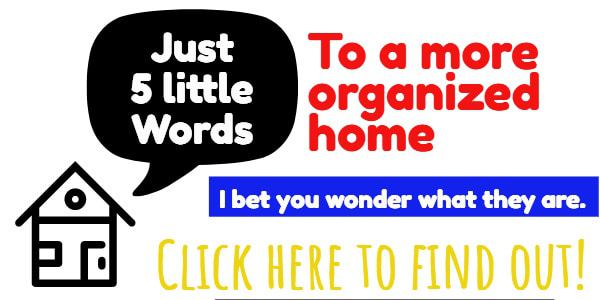 First off, for Princess P.
I had these blue bins when she was little, under her crib, and they worked really well. I'd just label what size the clothes in it were and when I would go through one size I'd just rotate it to the back and re-label.
And then we took away her crib (insert crying).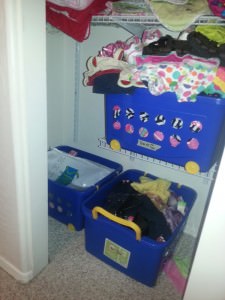 I've still had a hard time figuring out the system.  It's important that I try to pre-buy her clothes as I get many of them as hand me downs or from Goodwill.  For instance, right now she is wearing 3T.  The bins we have are holding 4T, 5T and 6 (btw, what the heck is 6x?).  That way, after a trip to Goodwill I can just throw the clothes in the right bins and be done with it.  I try to take note what's in her bins every few months.  Just so I don't over-buy at a certain age.  Also, I have a bin for clothes that are too small and those go to a friend when it gets full.  Sure is a good feeling to get rid of clothes!
Question:  How many shirts/pants do you think a 3/4 year old needs?  For some reason i think 10.  Thoughts?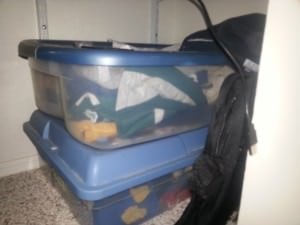 Mr Middle is another bag of chips.  El Presidante is about 2 sizes ahead of him but often tends to wear clothes long after they are too small so it's kind of a crapshoot.  So, I just came-up with 3 bins.  One for pants (also includes shorts), shirts (both short and long) and Pajamas.  That way, when he's out of something I can just open the bin and pull out what he's needing.  He also has a bin of "too small" clothes which, when it is full, I go through and pick out things that P could possible wear and put them in the right bins.
Question:  Do your girls wear many/any of your boy clothes?  We re-wear pajamas and sweatshirts… maybe…
For El Preidante I just hang up clothes that we get that are too large and put them at the back of his closet.  Then, when he's out we look in there.  Frankly, now that he is in charge of his own clothing this doesn't happen too often but sometimes I buy him a few things along the way.  I'm nice like that.
What's your clothes system?  I'm not sure mine makes me feel any less like I am drowning in clothes, but it is what it is.