Getting Back from Spring Break is like a breath of fresh air to me. It's time to finish the school year out RIGHT and throw away the things that have been bogging me down since Christmas.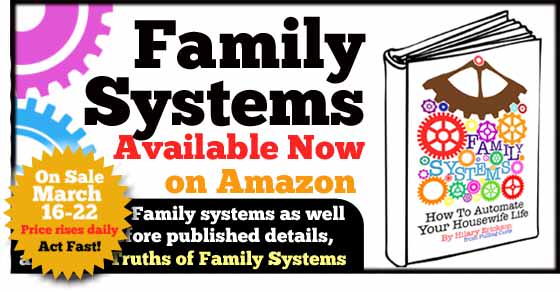 I'll be headed back to my workout routine and I thought you might like a little zip in your step to help YOU get a little more done!
Family Systems: How to Automate Your Housewife Life is on sale this week!  Each day the price will raise (although, not by much) so act fast and grab it now.
Want to know more about it?  Check it out here.