I really love Youtube. I did a segmented version of my favorites last year (I'll link to those below!) but lately we have ALL been enjoying it. Here's my top 10 favorite channels for 2015!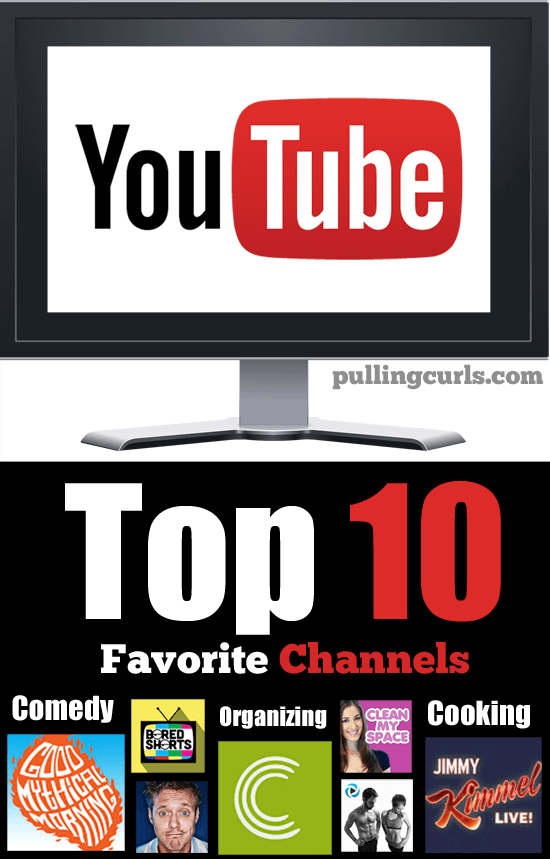 1. Good Mythical Morning — this thing is so funny. I love it when they do stuff like "will it taco" (where they put stuff in a tortilla and see if it tastes good). My kids love it and it is 99.9% clean (although I require that I be in the room whenever my kids watch Youtube). Seriously, so funny. Watch them. Have 10 minutes of housework you don't want to do — throw this on, it will make it more bearable!
2. ZeFrank1 — lame name with HILARIOUS animal documentary-style videos. This channel is NOT for kids (it's not horrific, but I don't watch with my kids). Drew and I have watched his videos MANY times with tears streaming down our faces. So darn funny!
3. Studio C — Have you watched their show on BYUTV? I know, you just said that Mormons aren't funny. HELLO, I'm funny! Think SNL meets clean, family-friendly TV. We love this show as a family. When they have original runs we tend to watch it on Sunday night. When they aren't showing original shows they have a new youtube video weekly. And there was much rejoicing. Watch this with your teens/pre-teens. You won't regret it!
4. Bored Shorts — More family-friendly comedy. Often, I will use a bored shorts to get my kids to get their housework done quickly. Hurry kids, and I'll let you watch a Bored shorts! It's kids talking and then the adults act it out. My kids find it funnier than I do, but I find it amusing as well. 🙂
5. Do it on a Dime — She may not be the most professional youtube-maker, but she has really great info. She's super creative about the way she organizes and things she re-purposes from the Goodwill. No one likes a repurpose like me! I've even gotten some good dinner ideas from her!
6. Fitness Blender — of you are looking for a high quality, free workout — this is the place for you. These aren't insane moves. They're doable and it's easy to find a timeframe that fits your schedule! They are usually fairly difficult. If you haven't worked out in a while I'd recommend easing into these. I love their behind the scenes/advice videos too! Do any of you have a favorite workout with them?
7. Alejandra TV — she just has SO many great organizing ideas. Some of them are insane, and even I would have a hard time keeping up with them, but they're still there. They're free and they might give you ideas for areas at your own home!
8. Clean My Space — my husband gives a big ol' eye roll when he sees that I'm watching movies about cleaning. But seriously, how else are you going to learn about cleaning. She really studies out each project and gives you ideas to get it done quicker and more thoroughly. She adds humor to otherwise dull tasks. Love her!
9. Hilah Cooking — She cooks "real" food and gives me ideas with real ingredients. She cooks a lot of southwest type items and I really enjoy her stuff. She just had a baby and that's made it a little more fun too!
10. Jimmy Kimmel Live — did you know I know Jimmy's mom? She's an adorable woman. I can't get enough of her and since I knew her I've started watching her son more frequently. He is just REALLY funny, and doesn't want the spotlight on him, he wants it on funni-ness. I really enjoy the snippets. I'm able to stuff those into my day when I can't take in a whole episode.
What are your favorite channels? I'm always wanting to add to my list. Tell me in the comments or on my Facebook page!
---