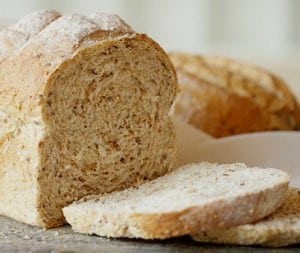 1. Homemade bread. Wow. Yesterday, we made bread together for our "special activity". There are SO many things a kid can learn from making bread! This one's sponging process is particularly cool, as is the wheat grinding and the eating of it. What a fun activity and delicious. AND healthy. Unless you eat the whole loaf. Less healthy that way. 🙂
2. Summer. It's so nice to have the kids home and really enjoying them. I like how our "Special activity" makes me think of fun things to do with them each day. So far, this week, we signed-up for the summer reading program at the library, went to the library, made bread, and Drew did a "paint to classical music" that lead to some exciting results. Just the change of pace is nice, even for someone who hates change. 🙂 Someone said that I'm a closet home schooler and while I do agree with them, I also REALLY love my kids teachers and saying goodbye to them in the fall. Call me crazy (it won't be the first time).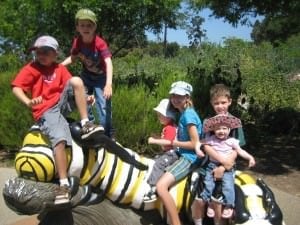 3. The Oakland Zoo. We went this week with some friends. I got a sweet deal on a membership via the Internet a few weeks ago. I love how you can see that entire zoo in a couple of hours, even with some messing around on giant bugs. 🙂 In addition to our "special activity" we're trying to have a "Field trip" once a week as well. The best part of living here is all the museums, and fun things to do around here. This was just this week's.
4. Friends. I've had to do a bit of soul searching lately about my friends and how much they mean to me. Close personal relationships with other women are SO important to me, as they are to most other women — I would think. While I have bid adieu to a large lot of them since we've lived here, I have always been blessed to have new ones come into my life (another David and Goliath story, as I have a perpetual fear that all my friends will move). Love every one of them.
5. I know, five. I'm goin' all out this week (because, frankly — who knows when favorites Friday will make another appearance)! But, #5 this week is hope. There's something great about hope. While I tend to daydream about possibilities endlessly it's just nice to know that things could change… you might not even like it when they do but it's amazing what a little hope can do. Nothing big here people — just thought of this morning.