This week I read Elder Packer's talk on children.
This brought up a lot of thoughts.
Drew and I are done having babies of our own.  I've thought a lot about it, and every now and then I consider other options, but I feel really good about 3, for SO many reasons.  I loved how this talk showed us how amazing it is to be a parent.
Because I forget that.
A. lot.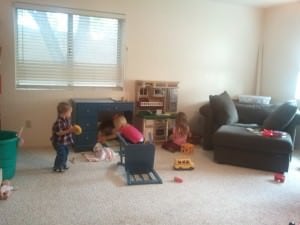 I do think about how I have had ENDLESS children at my house.  I think about how I have literally had a little person in my house for almost 12 years now, involving playdates and babysitting swaps.  I think about how that will never end and I will constantly have a little person talking to me all. day. long.
I think about the math homework which is slowly progressing into being too hard for me.
I think about the PTO meetings and the tiresome things of that.
But I must admit it's much more rare to think about how LUCKY I am.
I do think about it.  At least daily, I would guess.  But I do think about the other things a lot more frequently.
I also took from Elder Packer's talk, the fact that parenthood is the main trial we came to this earth to experience.  It's why we are here.  Period.  And the fact that it IS a trial somehow makes me feel a little better about not loving every minute of it.
He also mentions that abortions are covered by the atonement, that it IS something we can be forgiven of.  I'm not sure why that was a revelation for me, but it was.  It's obviously wrong but it's not the same as murder.  At least that's what he said.
I love how he said all church programs should support the family.  That isn't to say that we don't pull ourselves from the family to serve, but it does make you re-think some things I've done.  Did it support mine or other families?  It's a good question to ask.
Anyway, I have some kids over for a playdate, so I should go.  I was sitting there watching them, and thought that I only have 2 more years of babysitting swaps.  2 more years out of a long and loving life, maybe I shoud cherish it a little bit more. 
I sure do love my little trials. I feel very lucky to have them. 🙂