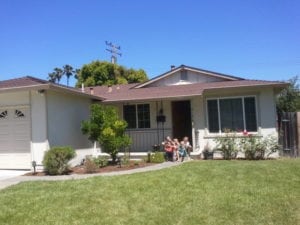 I can't find a picture of my old kitchen. What a shame.
I lived a long time in a tiny house.
I liked it, I was glad we had a house, and we were lucky to have it.
But I dreamed of not having to balance pans on my sink while making bread, or not having my fruit basket take up a good 1/2 of my counter.
I feared it would never change.
I spent a lot of mental time thinking about how much I hated that kichen.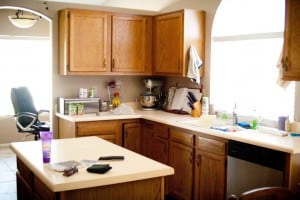 And in the blink of an eye (3 months, to be exact) I had a new kitchen.
I was watching another episode of Katie where a lady was on talking about her near death experience and how she came out knowing that God's plan for her was greater then anything she could imagine.
And it truly was.
And while I have fears about going back to a kitchen like I had, there's no real reason for it because I know that life is bigger then kitchens.
But larger ones are a lot nicer. 🙂