Don't get jealous on me.  But, I have the best parents God ever made.
Besides myself, of course — but I couldn't very well parent myself, so he gave me second best. 🙂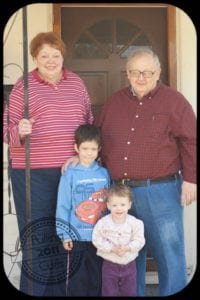 My dad is self-depricating, smart, plays very well with others, thrifty, wise and true.
My mom is funny, protective, loyal, thrifty, thoughtful and smart.
They balance each other out so well.
I need to talk mortgage refinance, I call my dad.
I need to talk primary lessons, I call my mom.
They really are so helpful.  I'm not sure why I hated them so much in high school.  Oh wait, maybe because they called the highway patrol on me once when I was out with friends.
But, I need to remember I fear Conner hating me (really, not so much) but it always comes back around again if you stay the stable one.
Me, stable? 🙂
But, I couldn't let my parents go without my top 10 things I'm thankful for them.
1.  My dad always tells me not to show my fear to my kids (aka, scorpions, we don't need them deathly afraid of them).  I won't mention how afraid he was when they had a mouse in their house, but I digress…
2.  My mom always wants me to have a hobby.  I could probably use this, but currently 3 kids and a job is my hobby.  I'm slowly realizing that maybe gardening and blogging are my actual hobbies, but they seem so much less dramatic….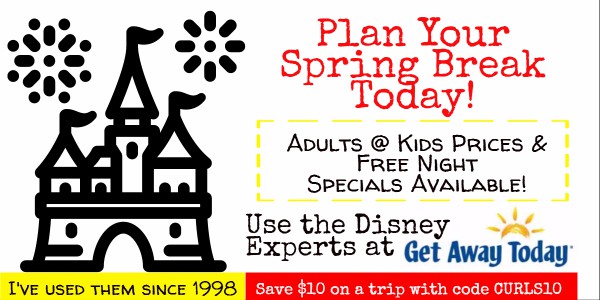 3.  My parents didn't want me to be a nurse, and perhaps that made me more fiercely want to become one.  I needed that fierceness to GET through nursing school, it was a hard thing for me.  In their defense, there were a LOT of nurses when I went into nursing school in 1994'ish, but by the time I graduated nursing was no longer cool and demand had increased.  I sometimes remind them they never wanted a nurse in the family when they call for medical advice.  I don't think they're particularly amused… 
4.  My parents gave me a great financial base.  My dad always told me that we COULD afford the more expensive jeans, but would it be worth it.  I grew-up in a very label-centric area and I quickly realized that the label didn't mean quality, it meant a label.
5.  I love how my parents come to visit.  I would be very sad if my kids weren't able to spend as much time as they do with them.  It's a serious drawback to being so far away, but my parents have more then made-up for the distance.
6.  I love how my mom loves to read with the kids.  It's made a big difference in how much they love reading as well.  She's gonna be pretty jazzed to find all of P's new found reading skills next time she comes.
7.  My dad is ever the advisor.  I can't really make a big decision without his advice.  I use my mom too (but since usually big decisions involve money I often look at him).
8.  I am glad my parents gave me a big brother.  We are lucky to have kids of similar ages who are ACHING to get to see each other.  I really like my brother, except when he thinks he's right about everything.  Wait, do I really like my brother?  Yes, yes I do. 🙂
9.  I love how my parent showed me a lot of this country.  While I haven't left the US much, I am impressed by how much driving my parents did when I was little, showing me a lot of this great country of ours.  There is a LOT to see in this country and to be grateful for.  Even if there are small voices in the backseat saying, "If you've seen one tree, you've seen them all…" 
10.  I'm grateful for my parents showing me a good spiritual base.  I'm glad to know the church is based on true doctrine and not how people act.  I have never based my testimony on those around me and my parents were a big part in me finding my own way.  I'm very grateful for that.
So, there you have it.  The second best parents in the world, and I'm pretty sure I wouldn't be the BEST parent if it wasn't for them. 🙂  Thanks mom and dad!