Here's the good news. Halloween costumes have been finalized. Don't get too excited. It is a repeat, but I do have one more costume to make (which shows you that the costumes were made prior to P being born). It's nice to have it all set. I know, I'm a freak but I feel major stress about these costumes, each year.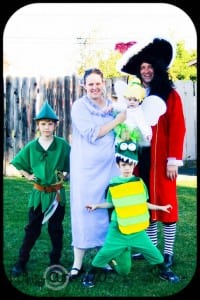 The bad news, I now lack the ability to buy cheap store-bought costumes. I went to Party City. I tried, I even thought of ways I could easily modify it, but I found myself trekking back to Joann's.
It wasn't even cheaper to do it this way.
It was probably a couple of bucks more.
But I only have one to sew, and I just like knowing they're good stuff. They're not going to fall apart on my kids. The pattern looks pretty easy, and the other part I'm just gonna wing it.
I've been taken to the dark side. Stupid Singer….