Perhaps I will start a new blog entitled "Grocery Freak" — but until then I'll try and tag them all. I just want to share the good deals, and how I make my way through the grocery shopping experience. I think a LOT of people search the ads for big-ticket items, or clothing — but then go the grocery store without a plan, and since grocery shopping makes-up a fair part of our budget I'm shocked by those people. So, today I even have a photo. 🙂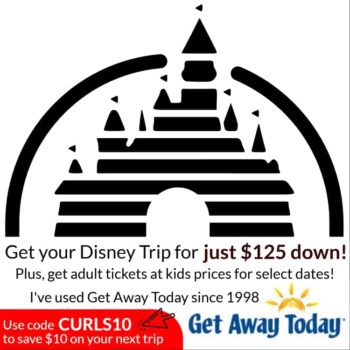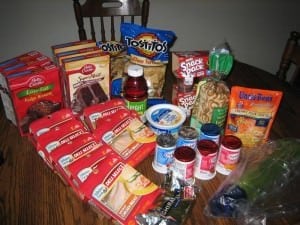 This is my safeway trip for the week. Sometimes I hit 2 grocery stores (in fact, I did so this week) — but I try to stick to one when possible (although you can save more when you hit 2). I got all this for…. $12.60 — I did have a 10 dollar coupon from last week, so you COULD say that last week's shopping trip was an investment into this week's, netting a 22 dollar shopping trip… but I'll still with 12. 🙂 Regular price for this food would've been $76.26
Let me go around the photo. Of course, the hillshire farms meat dominates. This was obviously the best bargain of the trip as they're all free. ALL of the Hillshire farm meat (in this size) is 2 dollars/package. I did have to do 3 transactions (and my checker didn't even seem bothered). We use a LOT of lunchmeat with school lunches (and Conner only takes a sandwichs probably 2 times a week, although Spencer and I eat sandwiches probably a little more often). Buy 5 (for $10) get a 10 dollar coupon to use on your next visit. I ended-up using 3 of those coupons on this trip. Lunchmeat can be frozen. And I have a lot. 🙂
Cake mixes and brownie mix are only 69 cents this week.
Tostitos are buy one get 1 free and I LOVE their flour tortilla chips — they're a guilty pleasure for sure.
Sour cream was on sale and I had a coupon.
The "Eating Right" fruit punch in the center was free with this coupon. You can only use one per visit so I printed off a few and will just find a cheap thing in this brand at each trip til' they expire. These waters are 10/10 right now.
None of the rest of it was that amazing of a deal — but stuff we needed. They were all on sale though (hate how expensive Yogurt is — but there is a coupon on smartsource.com). I even forgot to use this coupon on this trip — so I could've saved another 50 cents. DANG ME.
Happy shopping!
P.S. Drew went to the doctor, ended-up costing 60 dollars (and yes we have insurance — don't ask). I can't really feasibly take that all out of this week's budget so I ended-up taking most of it out of the household/clothing — and I'll just hope to stash a little cash away each week in case we need something for the house. What do you do when unexpected expenses like that come-up?