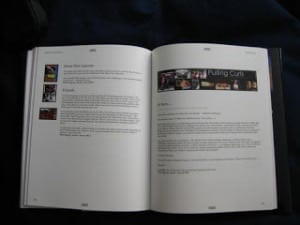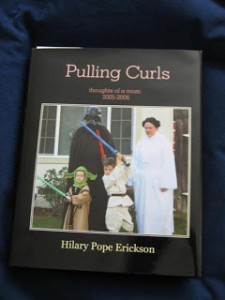 I AM IN LOVE.
UPS delivered it last night, and honestly I didn't know how much I would love it. Truth be told, I should REALLY love it since it cost me about 70 bucks to print it out, but it's SO nice to have it all here, for all of us to thumb through.
I've had a few questions about the balck book, so let me answer those now that I've seen it in person.
Font size: The font size is fine. Yes, it's smaller then your average reading book but I'm not straining to see it at all, and neither would my mom (sorry mom, you're the first one that popped into my head)
Quality of the pages: They're great, nice and thick, I can't see one thing to complain about.
My like my friend Brittany told me, I wish I had more picture pages in it, they are so fun to look at with my post, and like all stories they add interest, so I'm gonna try and post pictures more.
Honestly, this is making me want to go all digital with my albums, and then just print them as a book, and while I don't think I'm quite there yet, it's still delightful to look at. Shout out to
Brittany
who held my hand during the process, and told me it wouldn't take over my whole life, just a few weeks. 🙂 For anyone else interested I used
http://www.blurb.com/
— it's expensive but I didn't find anyone else cheaper.