This last week I ended-up working partpartum one day.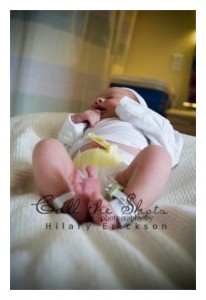 Honestly, when I get the assignment to go to postprtum initially I wan to die. Just like anything new it's a lot to take in over there, and stuff I'm not as used to. Plus, I don't have my usual buddies to hang with. Luckily, I am super loveable, so they're pretty nice to me over there as well.
But, last week I'd come out of rooms just wanting to kill myself. I was just so darn cheery!
"Goddness, that baby is so adorable, you are so lucky!"
"Mom, you are doing an amazing job, I'm so proud of you!"
"You're gonna do great at this, don't stress yourself out."
But, that's what I love about post partum. I think every mom could use a cheerleader, ESPECIALLY new moms. That can be my job. I want all moms to think they're amazing, that their baby is the best and brightest in the whole world and that they can DO THIS!!!!
Wouldn't you love someone to be your cheerleader? I think, often, our own mothers are our cheerleaders (along with a healthy dose of happiness that we're finally suffering like they did). Sometimes we have friends that are cheerleaders, and sometimes our friends do seem to be booing us down. They know their kids are better then ours, or they're doing a better job (as if we don't have enough of that talk in our heads). Church is a great place to find cheerleaders. I feel so happy inside when one of the older moms says my kids are great. I know they know what they're talking about and I hope they're honest (but either way I'm happy about it).
I also read a magazine article on compliements a few days ago. They said that you'll feel better about yourself if you tell others great things about themselves. I'm trying to take that to heart. I have so many amazing friends, I'm lucky to be surrounded by good people, and I want people to know how lucky I think I am.
So, go you. YOU are doing a great job. You can do this, and you'll do it great. 🙂