Back to: Online Prenatal Class For Couples
**Before reading this chapter, or any of my Online Prenatal Class Chapters, be sure to read through the terms and conditions for the class here**
Labor and Delivery (L&D) can be a scary place.  There are all these loud nurses whose fingers go WHO KNOWS where.  They are almost superheroes.
The real story is that the majority of us have been pregnant before.  We know you're nervous, miserable and tired.  We also know that your baby needs to stay inside and "cook" as long as it possibly can.
Here are some things you should come in for, or call your doctor (your doctor should make it clear whether you should go to L&D or call him first in your prenatal visits).  Keep in mind that Labor and Delivery is open 24 hours 365 days/year (unlike your doctor's office).  So, you can go in day or night for whatever you think is necessary.  It may be worth a call to your doctor before you head in.
What to come in for:
If you're under 34 weeks, having more than six contractions in an hour is something you should take note of.  Drink a TON of water and call your doctor.  Most preterm labor is due to dehydration, so water is a lot better than drugs.  Hydrate!  Eat too if you've not eaten in a bit.
If you're bleeding enough to fill the surface of a pad, and the blood is bright red – call your doctor. Dark red may be just old blood but bright red bleeding is more worrisome.  If you're concerned at all by bleeding, call your doctor.
If the baby isn't moving. Hopefully your doctor has gone over kick counts with you, but if not – eat a light meal and drink two glasses of ice water and then lay down to see if the baby moves (see the additional reading at the bottom for a full post all about how to do kick counts).  If you go more than two hours with less than 10 movements, call your doctor or head into labor and delivery.  Fetal movement is your only indicator of fetal well-being.  Take note of it.  If your baby is REALLY moving less, it may be worth calling your doctor.  Many doctors want kick counts done daily.  Talk to your provider at your next visit about them!
If you have a headache that won't go away. Tylenol doesn't touch it. Four GIANT glasses of water doesn't do anything.  I'd say head in.  It may be nothing, but it may be a symptom of preeclampsia.
Labor – that will be covered later in the book, right now I'm trying to cover OTHER stuff.
A fever over 100.4 – we don't even call it a fever before then. Your doctor might, but here in the desert everyone's at 99.  It's fun. 🙂
If your water breaks, you need to head in (again, we'll cover that more.)
If your mommy gut says go in. No one is going to judge you (or, they shouldn't).  You will want to think of a way to verbalize what's wrong rather than "I feel like something is wrong."  Don't ignore your gut (although you may have to ration how much you listen to it if it often gives false alarms).

---
What not to come in for? 
Just feeling really pregnant.  I KNOW you are miserable, but we really can't do anything for being uncomfortable.  It just comes with the territory.  You should've thought of that nine months ago. 😉  In other news, hopefully you're almost done!
If you're miserable, be sure to talk to your doctor about it.  There might be something he/she can recommend.  A belly band or resting a certain way might really help out!
---
Procedures
This is not an all-inclusive list, but a few things we do fairly frequently, most are usually not done until the 3rd trimester:
NST:  (non-stress test)  We hook you up on the monitors for anywhere from 30 minutes to an hour to see how your baby's heart rate looks on the monitor when you're not contracting (that's the non-stress part).  We have certain criteria the baby must meet.  We call your doctor.  They either order more tests or  send you home.
AFI:  (amniotic fluid index) This measures the amount of fluid you have in your amniotic sac.  Babies need a good cushion of fluid around them, and it can be disconcerting if they don't.  I won't give the numbers we want to see, but it can be problematic if you have way too much or way too little.
BPP:  (biophysical profile) This measures several different types of fetal movement as well as the fluids and the NST is also a part of this test.  You'll get a score out of 8 and when you add the NST the score is out of 10.  Anything 8 or above is great.  This is only counted in even numbers.  You can read more about it here: http://www.webmd.com/baby/biophysical-profile-bpp?page=3
PIH labs are also done fairly frequently.  This tests for preeclampisa.  I do not plan to discuss this indepth in this course.  That is up to your provider, but I do have a post in the additional reading about it here that I wrote after going to a conference about it if you are interested.  I would save that post until you see it might be a problem.  Otherwise, most women don't have an issue with it.
---
** At your initial visit with your doctor, you should ask them what hospital they deliver at.  That is the hospital you should go to (if at all possible).  They know your history and they will be able to take care of you.  A lot of patients think they can go to whatever hospital they want.  And while you can – it's smart to go to the hospital where your doctor delivers.
Key Points:
Review the list of things to come in for.
Be sure to discuss with your partner what is going on, and any tests you've had done.
---
Additional Reading:
Pulling Curls: Decreased Fetal Movement: Kick counts for the win! https://www.pullingcurls.com/decreased-fetal-movement-kick-counts-win.html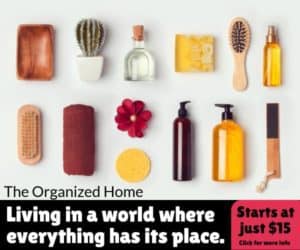 American Pregnancy:  Non Stress Test: http://americanpregnancy.org/prenatal-testing/non-stress-test/
Pulling Curls:  Preeclampsia, Signs, Symptoms & Treatment: https://www.pullingcurls.com/what-is-preeclampsia-and-eclampsia.html
Pregnant Chicken – When to get your Ass to the Doctor : http://www.pregnantchicken.com/pregnant-chicken-blog/pregnancy-when-to-get-your-ass-to-the-doctor
What's Up Fagans — Things NOT Guaranteed in Pregnancy: http://www.whatsupfagans.com/2015/10/not-guaranteed-pregnancy-symptoms/
Pregnant Chicken – 20 Things About Your Pregnant Body: http://www.pregnantchicken.com/pregnant-chicken-blog/your-pregnant-body-20-things
Pregnant Chicken – The Last Month of Pregnancy Checklist:  http://www.pregnantchicken.com/pregnant-chicken-blog/last-month-of-pregnancy-checklist
Pulling Curls — Prenatal Class On Your Own Terms: https://www.pullingcurls.com/2015/07/prenatal-class-on-your-terms.html
Pulling Curls — The Hospital is Not a Hotel (will go into more detail about why you need to go to the hospital your doctor delivers at, if at all possible): https://www.pullingcurls.com/hospital-not-hotel.html
---
Chapter 2 Couples Discussion:
What can your partner do to help make your pregnancy better?

Men — this is just a time to listen — see what she really wants
Women — this is not a time for a giant list, prioritize the top 5 you really wish he'd do.

What's your favorite thing that they do for you right now?
Partner: What wonderful things do you notice about your partner during this pregnancy?  What makes you excited to anticipate this delivery?