I went to lunch with a good friend who's recently made a big transition.
And she isn't the biggest fan.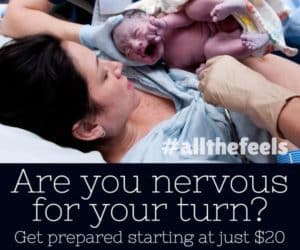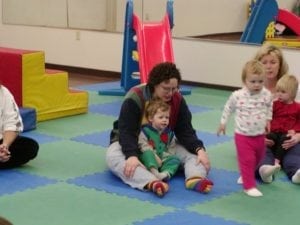 It's sad how few photos there are of me at this stage in my l
life, this is me and Conner at a little class.
And I was hurled back to 2001.
We had just moved to California and I cried an awful lot.
I missed my family, I couldn't make friends to save my life and every time I tried they immediately moved.  I was working at a new hospital with new surroundings and a huge cultural change from where I was.
I hated it.  I absolutely hated it, and I wondered how long we'd be there.  Our big plan was a couple of years.
It probably took me a good 2 years to integrate.
In my defense I was working full/part time for a lot of the first year and I just am not cut  out to parent and work like that.  Even with just one child I call that my lost year, I don't remember much of it.
But then I wondered to myself what made this trip different.  I have had a few crying zag's (anyone remember when I was bawling my eyes out in Relief Society — that's the main one that comes to mind, I also got tearful at the kids school almost every time we went the first year).  I guess the trick was me.  And me knowing that my kids couldn't have a mom who wished she was someplace else.
I think California helped a lot too.  I learned how to make new friends, and be OK with the fact that they might move, and glad that we had the time that we did.  I also think the internet has helped because I can still get support from old friends, when life isn't quite the dream I was hoping for.  Turns out, life isn't their dream either.
So, when I face new transitions, I guess having faced other ones in the past makes it easier.  What makes it easier for you?