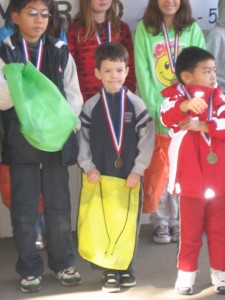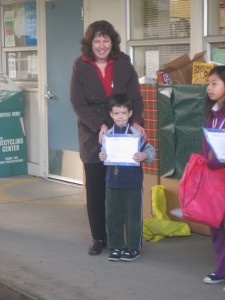 Things are pretty crazy here, and I'm going in for my fancy epidural today. Not sure how that's going to cause the rest of my life to spin out of control, but I HAVE to post about my little medal winner.
Spencer tied for walking the most laps of any of the other Kindergarten boys. He did fourty laps, which is EIGHT MILES!!!! I was SO surprised when I saw his lap card. That's really not a very Erickson-like thing to do. Especially Spencer, he's well-known for his whining when things get too hard. However, he is SO proud of his medal. They even inscribed their names on them, and it will be a happy memory for him. I'm so proud of how he stuck to it, he's always been a winner in my book.
I swear the middle child does get a rough lot in life. Spencer has been SO good about getting himself up, and his jobs done. He almost always hs everything done before I've even started his breakfast. This is in stark contrast to his brother, but I try not to compare. Let's just say the kid remembers his jacket, his homework and his smile almost every single day. I'm so glad he's in our family.
Way to go Spencer!