Besides lots of blowing of the noses around here, we got a few more things done. Well, mother nature did a bit of it, but let's start with Mr Middle.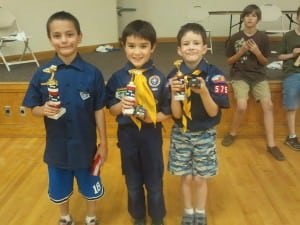 I was REALLY hopeful that someone might miss out on the pinewood derby this year, but no such luck. We had ours UBER late this past week. Thankfully, Drew is friendly with someone with some wood working tools and they had a good time doing it. He actually came in third place. He raced one of the top two his first time, and was pretty sad not to win (but didn't cry, thank goodness the pack leader had a talk about good sportsmanship), but then beat everyone else. Nice job S!
The garden has officially gone crazy this week. I guess that's what 90 degrees makes it do! I've finally decided to switch my drip system to 45 minutes every 3 days. I was doing 5 minutes, 3 times a day but it sounds like the longer watering time is better. Anyone have thoughts on that?
Here's the requisite photo: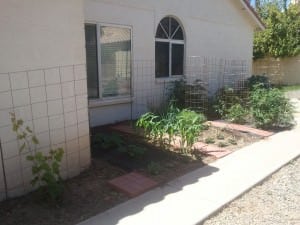 I'm not sure the photo does it justice, the thing is THRIVING. Kind of reminds me of when people in the scripture times would migrate to a new land, and take seeds and really BANG out a garden. Well, it still happens today, people.
We even have tomatoes!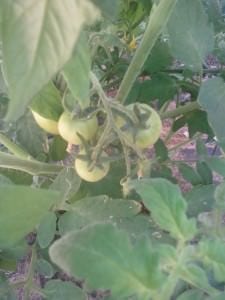 I will say I feel like the heat kicks stuff into high gear around here. We'd wait forever for our tomatoes to do anything in CA. Here's fingers crossed for some good crops!
Hope everyone has a great weekend!