No, not that kind of P, THIS kind of P —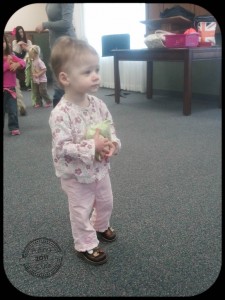 We went to playgroup today. We only do this class once a month so it's pretty interesting to see how she changes how she interacts each month. Last month, she wouldn't even HOLD the bean bag, today we walked aroudn with it on our heads… we're just learning up a storm. 🙂 Our leader does such a great job. P really likes it. AND we stayed the whole time today, although she was fishing for some other laps to sit on. Until I hold someone else's baby… and then it's right back to me.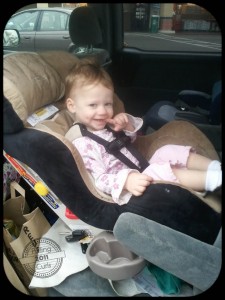 Speaking of Miss P, I realized that she's not going to be rear facing forever. Although, it does seem like it. We still have her rear facing because we have a great
car seat
that will allow it, and our little dear is still in the 4th percentile, AND her brothers can be more entertaining that way. However, her knees will soon be in her nose. And that does no one a favor in a crash. 😉
And, lest you think my camera hasn't gotten any love lately, I did a TON of photo shoots over the holidays. I would love to plaster their pictures all over my blog but I do have a couple that don't show too much faces.
They're from my cousin-of-some-sort (Ok, she's Drew's cousin). She's having a baby in a couple of weeks. I salute her, and wish her luck. 🙂 I also, apparently, take her picture. 🙂
The regular ol' hands in a heart pose. It gets them every time….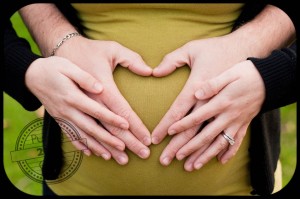 And, the sun was just perfect for this one. I love it. They look all glow-y. Enjoy that, it won't last long. 😉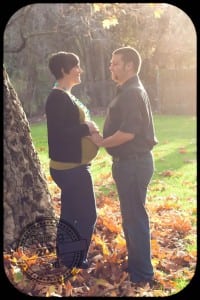 And there, is my fantastic photo Friday. Hope the weekend treats you all well. Did anyone happen to see on facebook that I did a 836 calorie workout today. Because I did. AND, I can still move my arms. Read about it
here
. 🙂