Princess P came up to me the other day and told me she was a princess lizard. I'm thinking she meant princess WIZARD, but you know… we do live in the desert and the little geckos still scare me every time one comes by. I am just a scardy cat. This out fit, on the other hand is also quite scary.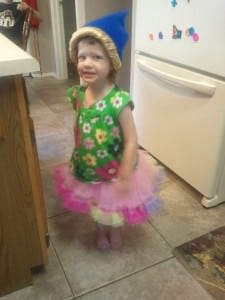 You know, I was looking at my "lists" of "wants" in a house the other day and I always dreamt of living on a coul de sac and we were lucky enough to find one. This week I really realized what was so great about it. All the kids out riding their bikes and me feeling perfectly fine with it. Pretty fabulous! In other news, Mr Middle upgraded to Conner's bike and is loving it. We still had trainers on his last bike (read between the lines: super lazy mom) so it's been exciting to see him take off. He's felt a lot of pride in the moments. 🙂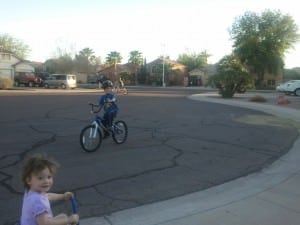 Yesterday was national pretzel day and I had extra kids so we made pretzels. It was pretty darn fun and they were fairly tasty. I put some cinnamon sugar on a few and some Parmesan on a few. Not quite Wetzles, but it'll do. 🙂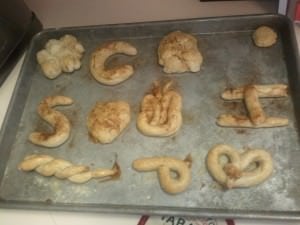 Here's to a great weekend!