So much for pulling the camera out MORE!
Remember how I wasn't working. I just knew there'd come a day when I'd roll my eyes at my own worry at how few shifts I was getting.
Today's that day.
The ship comes in, just not when you expect it, right?
I did want to share a wedding photo… I borrowed my dad's camera while I was there. It's so hard to get good pictures in a gym (even if they decorated lovely, it's still a gym) and in confined spaces…
Anyway, I just held my camera up above my head and snap some pictures. I think they kind of captured the night, at least better then I was doing with my head in the viewfinder. There's still some serious blur, but I wasn't using a fancy flash or anything….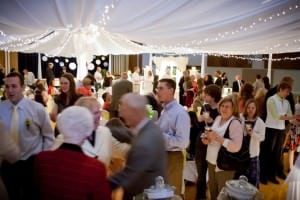 It was a lovely affair. Wish I was there now. but I'm not. I'm going to work. 🙂