Woo hoo — see that number down there!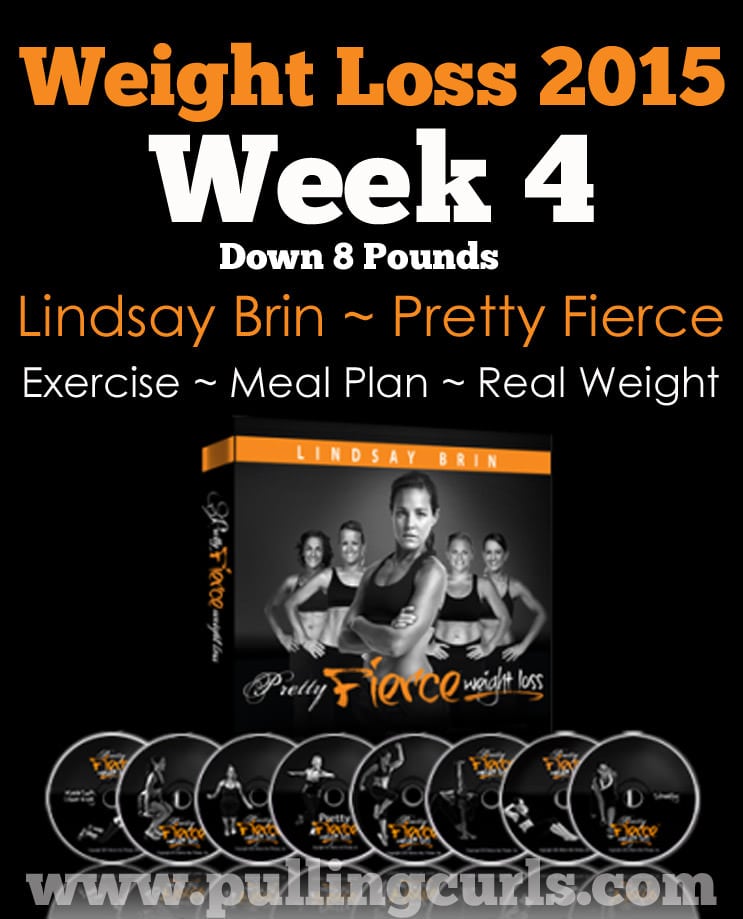 8 pounds down!  Woot- woot!  That's 2 pounds per week.  I tend to not lose as much in the first week of each "set" — so it's nice to know it comes off the next week.  That same pattern has happened both times.  I'm thrilled.
The workouts
1.  I still get REALLY sore after some of the toning workouts.  This week is actually a "rest" week.  There's some cardio and some abs, but no toning.  I can't tell you HOW thrilled I am at the thought of 2 days off of working out.
2.  I still hate running.  However, I wasn't able to do the run workout on Friday because it was raining.  I kind of missed it.  I mostly like being outside and having my music in my ears so loud my eardrums bleed.
3.  My college fight song is seriously the perfect tempo to pick me up during a run.  I love that.  Rise and shout!
4.  I am pushing myself REALLY hard to get these workouts in.  It's really hard on me, and it makes me not want to push as hard in other areas of my life.  I was publishing those daily 31 days Family Systems last month and I was feeling pushed to the brink.  I'm hoping things will slow a bit, and I'm really ready for this "rest" week I have.
5.  I am starting to see some progress.  One of the workouts has you do 5 Burpees and I could only do one to start with, but I'm up to 3.  Why are Burpees so hard?  Same for mountain climbers.  I really am getting stronger.
The Diet
1.  I am excited to say the diet is becoming more automatic.  It's easy to keep in the restraints right now, and I even ate at work one day this week (luckily, I work a hospital and they have the calorie counts listed on each dish).  I am finding this doable.  I'm not hungry and I am willing to save what I really want for a cheat meal.
2.  I saved my cheat day for Sunday.  I hate my cheat meal on Saturday night and got food poisoning.  It's no fun to have your cheat day when you're eating bananas and rice chex.  Sad face…. oh well, there's a cheat meal coming up. 🙂
3.  I still REALLY like giving my brain a break from counting calories on the cheat day.  Even if eating like this is becoming more automatic it still stresses me out. 🙂
4.  I have a hard time getting the calories in on some days.  I think that is a downfall of mine.  I will skip breakfast, lunch to get something fixed on this blog.  I'm sure my body is like, "WHAT THE HECK" when that happens. 🙂
**FYI, the diet is 1300-1500 calories.  It is split into:
200-300 for breakfast
100 for snack (fruit)
300-500 for lunch
100-200 for 2nd snack
400-500 for dinner
I have counted calories before, but this is the first time this is working…
Hope this is helpful.  If you have a weight loss plan, I'd love to hear about it in the comments!  How are you doing?
---
Be sure to check out all of my Pretty Fierce Weight Loss weeks:
Week 1
Week 2
Week 3
Week 4
Week 5
Week 6
Week 7
Week 8