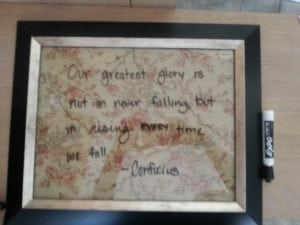 I especially fond of this week's quote that's up in our hallway:
"Our greatest glory is not in never falling, but in rising every time we fall."
— Confucius
Is there truly any better advice for kids? They will fall many times (as will their moms, but I'm sure it's frustrating for a kid to fail quite frequently, especially with an OCD mom) but it's the getting up.
go team!