I've never been to a blogging conference, but I've decided to make the trip ALL the way to Scottsdale (aka, about 20 minutes) to attend one this month and I am really excited!

So, have you been to a blogging conference?  I want to pick your brain!  What to bring, what to plan to do?  What should I expect to get done?  Do you find them worthwhile?  I must admit I haven't found the appeal, but then I tend to hate "conferences" in general unless I'm really learning something.  I certainly go to classes for nursing, but…. I really don't need to attend high school again where I feel like I am the odd duck out.
The beauty is that there is likely a SoFabU OTR (on the road) coming to a town near you!  If you're interested in a follow-up post about what I really thought about the day and if it truly WAS worthwhile I'd be happy to do so, if you put your interest level in the comments.
The Phoenix edition has some exciting national sponsors: Johnny Rockets, Müller, Kraft and iBlog ….. do you think Johnny himself will make me a shake? 🙂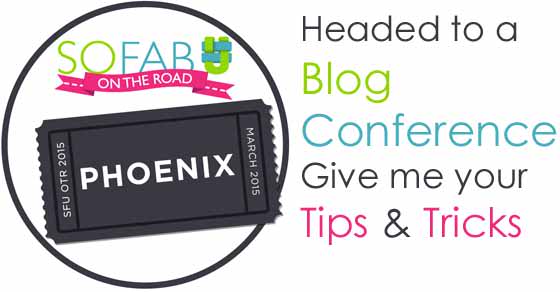 It's March 28th  at the Scottsdale Plaza and the Keynote speaker is Aliza Sherman who seems to have a strong CV behind her. 🙂  Plus, there's a Scottsdale "adventure" to learn about food styling.  I'd really like to do some more recipes, so that appeals to me!
Anyway, let me know your thoughts on blogging conference below! Is anyone else going?  I want to meet you! #SoFabUOTR #cbias
I have written this post in exchange for discounted tickets, but all opinions (and fears) are mine, and mine alone.