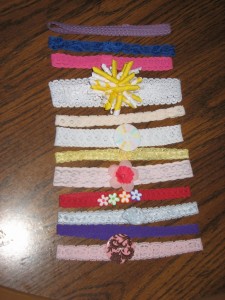 I literally made all of these hair box, except for one today. Seriously, today. I've had the stretch lace sitting around for a while but today I Figure was the day to get it done.
Remember
when pink in high doses made me sick, and now I'm
addict!
I need help people, help me.
She really does look about 10 times cuter with a hair bow on though. I only speak the honest truth. I swear on my
hairbows
.