I started my weight loss journey in 2008… I wasn't getting pregnant and while I am not sure that was the cause I figured it couldn't hurt.  Also, I had been working out steadily since 2004 with no real loss… so I knew I needed to take it to the next level.  That time I lost about 25 pounds, and then I DID get pregnant.
Fast forward to about 9 months after P was born (January 2010) and my weight is steadily increasing despite my attempts to not eat chocolate cake.  I was tired, I was overwhelmed with 3 kids, a job, a need for chocolate cake, and I turned to weight watchers, which had always made sense…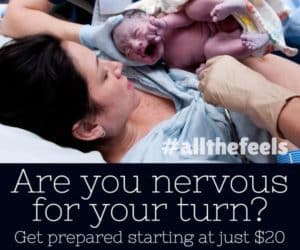 So, here I am March 2011… and I am within 10 pounds of not having my wii character turn into a little fat pumpkin when I weigh in.  I'm almost to a regular BMI. 
The reality is, I don't feel all that different.  I still think I'm fat when I walk by a mirror.  I still think that my "saddle bags" are my worst feature.  I actually still don't think I look that different.  I guess I look a little different, especially in my face from when I was 210 pounds.  Blech, I hate those pictures! 
I guess the truth is that I was REALLY unhappy when we moved here in 2001.  I didn't have friends, and I didn't make friends for quite some time, leaving me with a 1 year old, a husband that was never home and me working part time.  So, I gained.  But then my life started to normalize, I made friends, I became happy with who I was and where I was… but the weight didn't go away.
I still inwardly moan when I have to get off the couch.  I still look at physical things thinking I can't do them… but I'm sometimes surprised that I can. 
I just don't feel all that different.
I need to go in for a physical to see what my blood work says, to see if I truly am healthier now.  Part of me doesn't want to because I think it won't be any better and that will be depressing.  That's me, always looking for the bright side. 🙂
I claimed a blogspot for "weareallskinny.blogspot.com" and when do I use that?   I sure as heck don't feel skinny now.  Will I in 10 pounds?  Unlikely.
My app on my phone says I still have another 26 pounds to go to be at a more ideal weight, less close to the fatty line.  Will I make it there?  Who knows…
Anyway, just a little reminder that you always need to be happy where you are because it's not clear of who where you are going to be later will be any better. 🙂