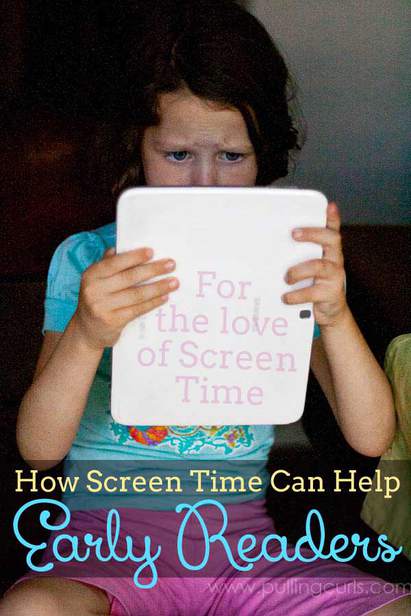 Big thanks to Speakaboos and Type A parent for sponsoring this post! Be sure to read to the bottom for a chance to win one of THREE free subscriptions to Speakaboos!
It is no surprise that kids love electronics.
And part of me just loves that. I love how it is SO easy for them to learn and grow. And, part of me hates it because my older kids won't get off their screens to save their lives.
I remember being my kid's age just as personal computers were becoming a "thing". I LOVED our learning games. They were so engaging. I think I can thank our Apple II for helping me learn fractions. 🙂 I also learned about the stock market and I think we can all say I'm grateful for the typing games we played that make blogging a WHOLE lot easier!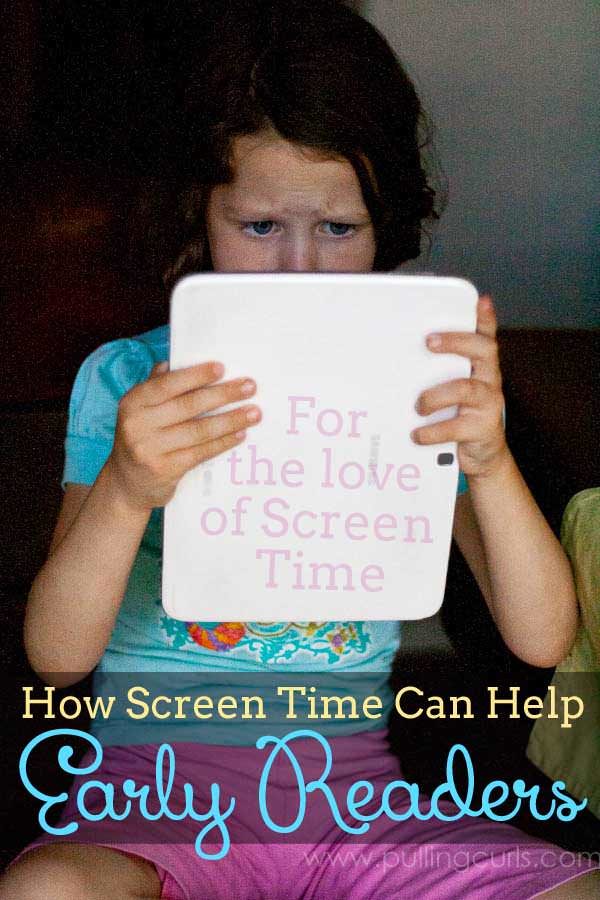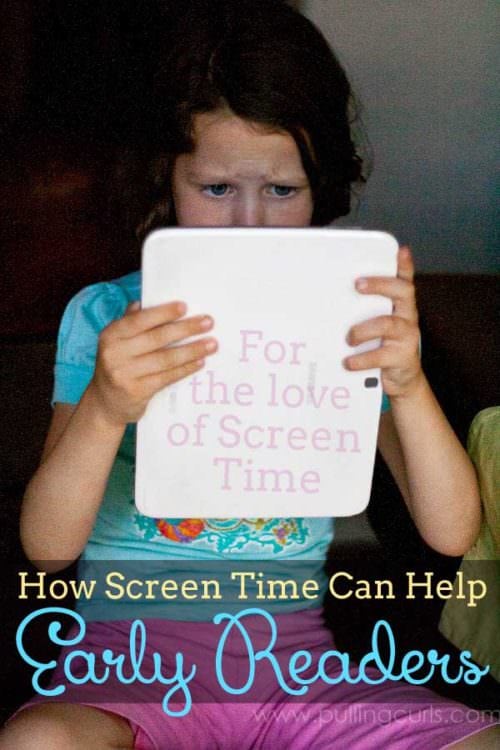 Kids just love electronics. The real power of parenting is turning that love of electronics into something to improve their little brains.
And I am really excited to share Speakaboos with you guys.
And I got even more excited when my 7 year old spent like an hour reading books with them, and I had to pry it out of her hands, so we could clean up her room.
Remember in my reading series where I talk about how important books on tapes were for our kids to learn how to read?
The more kids can follow along with someone reading, the easier it comes to them.
But, it turns out I don't love to read to my kids 24 hours/day. Maybe I'm the only one. I do enjoy a good bedtime story, but any time someone else can read to my kids, I'm all for it.
BUT, no one has a tape player, books on tape are super expensive and sometimes we lose either the book or the tape leaving the other one so much less effective.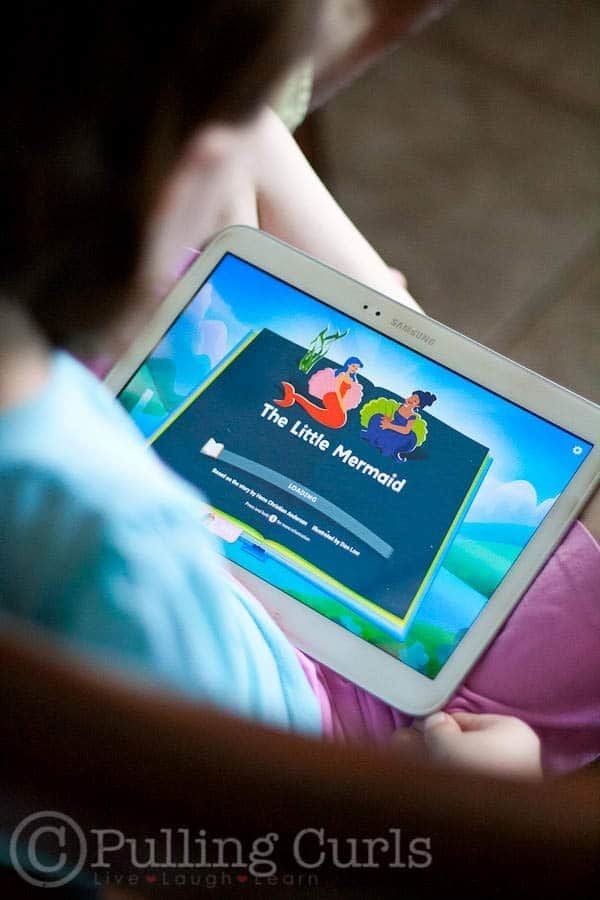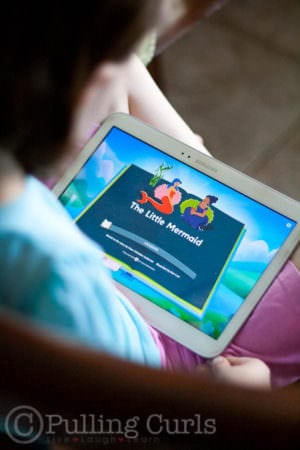 Enter Speakaboos. It's basically some of your child's favorite characters in books that your kids can follow along with.


Speakaboos is targeted to kids ages 2-6 (but, remember, my 7 year old really liked it too). Like Blues Clues transformed TV, Speakaboos is transforming screen time into learning time. It was developed by educational media experts, including Dr Wilder, who also helped with Blues Clues and Super Why! (another favorite at our house).
Kids can choose to read by a topic they're interested in (she went straight to the princess section, but has later checked out animals and bugs). It includes classic storybooks like Harold and the Purple Crayon and Where the Wild Things are. Love those! I'm excited to explore the app more with my daughter and report back what some of our favorite things are!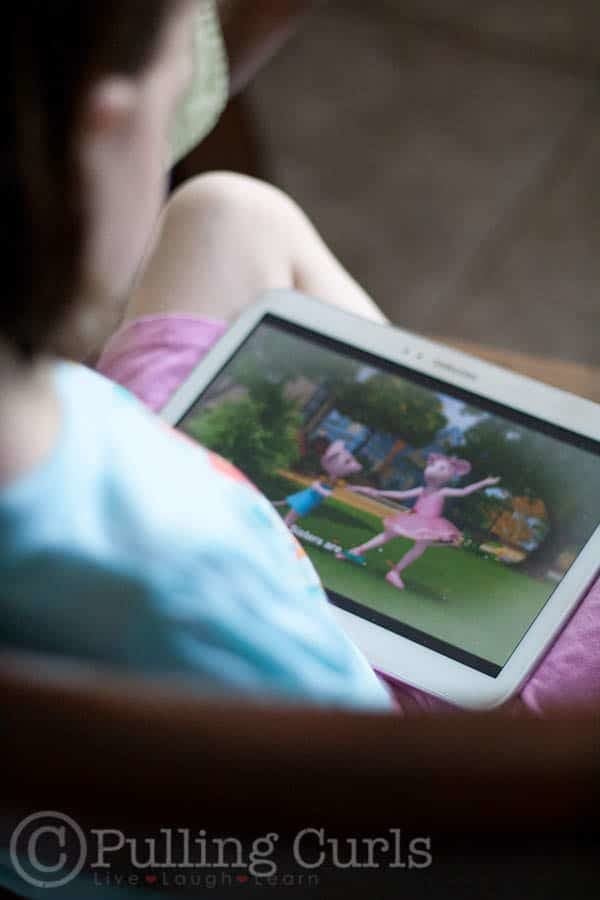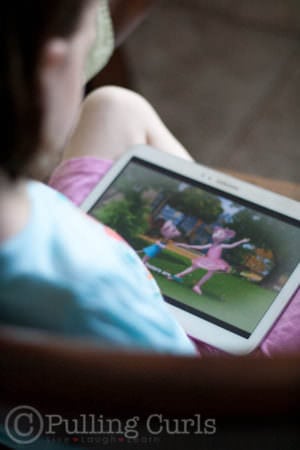 Speakabooks can be enjoyed on most devices (both phones and tablets, but my daughter especially loves it on my large tablet)– and is available in the itunes store and the google play store. When in doubt, just go to Speakaboos.com and it can direct you where you need to go!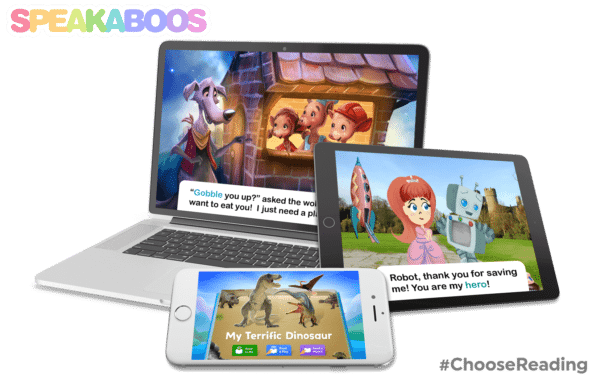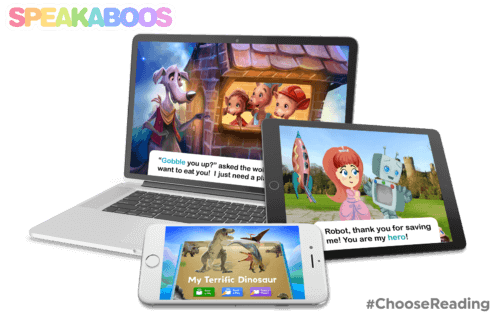 Click here to get a seven day free trial, and also get your subscription at 30% off when you shop through this link exclusive to Pulling Curls.

I am thrilled to offer THREE Pulling Curls Readers a FREE subscription to SpeakaBoos, just enter below! Anyone 18 years or older is welcome to enter! It is mandatory to sign up for my newsletter, because I know you'll want to stay in touch.