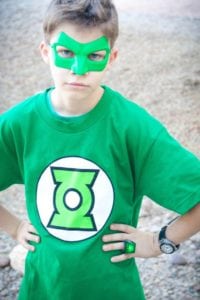 If you get our Christmas card you'll notice that Conner isn't much of a smiler lately. That isn't to say he's not happy (ok, maybe he's not — but you'll have to ask him, he does seem happy a good percentage of the time). He just doesn't like his picture taken. He's asked me not to instagram him. Poor kid. Luckily I have Roddy the elf to take a lot of my instagram time up. 🙂 He does love the jumping picture below though. Horray for jumping pictures!
What's up with El Presidante? Frankly I'm not even close to 80% sure most of the time. Why did no one warm me that these years were going to be so miserable. I knew I hated Junior High but I had no idea I'd hate HIS Jr high just as much. But I do. There's just a lot going on inside a person at this age and I can't help but feel sorry for him.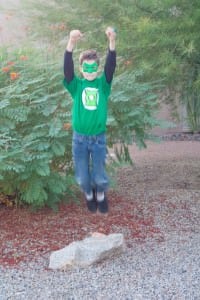 But the good news is that he's managing it really well this year. We are being more on top of missing assignments. I hate it when stuff just doesn't get done or turned in, so I am rewarding him for not missing any assignements. I'm happy to say that when he does something, he usually does it pretty darn great — but sometimes he just brushes stuff off as not important, and sadly his mother just isn't OK with that. My plan has been that we make a treat together (like cookies) if he has no missing assignments. This has a great two-fold effect in that he gets a reward and we also have some time together to talk about baking and each other.
He is really enjoying scouting, and band at school. It's an exciting age where you're really trying to find your "niche" in life.
Do you have advice for the mother of a Jr High student? Do share…