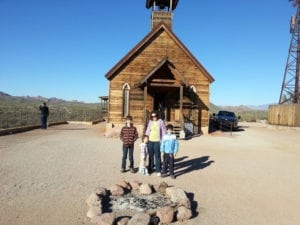 Seriously. I am in a picture with my kids!
I read a post on a blog I really like reading the other day, about how familes are breaking down. I was in a fevered stupor when I read it. And I had a few thoughts….
1. I was not wanting kids. I worked for a pediatrician right after I got married and it REALLY didn't make me want to have kids. I'd seen childbirth I knew a big heap of how awful having children could be. How your life changed. I really wasn't sure I wanted any part in it. I'm grateful for the church and good people around me as well as the spirit that guided me to take the big leap. It wasn't one I longed for my whole life though, I will fully admit it. I don't think there is anything wrong with that. I don't know if there really is a natrual inclination to have children. There is an inclination to have sex, but those two don't always go together anymore. Drew is a lucky man in that regard. 😉
2. I had kids and I realized how different it was then babysitting or working with them. I realized I had a human to mold and breed. Sure, it's a lot of responsibility but it's a lot of fun to have a somewhat blank canvas to make what you want to make it.
3. Kids, in fact, are a lot of work. I have extreme hormone changes with each one. I barely make it to the two week checkup. It isn't fun. I have a healthy repsect for newborns but I hard tome adoring them until they can smile at me. I don't tend to think they cost a lot, although they do. I think the estimates on how much they DO cost are inflated. If you work to have kids on the cheap you can do it.
4. Marriage is also a lot of work. It's not easy to not get divorced, and it's even worse when you have to get divorced. But it's a wonderful thing when it's working. And it's nice ot know that the work you're putting into the relationship is truly doing something great for both you and your kids.
I am just not sure anymore. I don't think we do anyone a favor by acting like our lives our fairytales that children are blissful and sweet. I also don't think we do anyone a favor by griping about how hard it is (most of all our children, I really don't want mine to THINK they are a burden, even if they oftentimes are).
I just want to say that I think it's fine that I didn't want children, and I think it's fine to listen to your inner spirit as to the point that it's right for you to have them. Drew and I didn't have kids for a couple of years after we got married. I got a lot of flack about that, but to them I say "shut it". Honestly, I wasn't ready to have a child before them. I am 100% glad I waited.
I also want to say that having children is different then nieces, nephews, children in your building, or a dog. You can't imagine how great or bad it will be — you just have to jump. It will be the most wonderful thing you've ever done. It will also be the hardest. I hate how those two things come together. I guess it wouldn't be so great if it was always bliss. Bliss does get tiring, doesn't it?