So, I had a super hot date last night — that's right, Drew and I went to his prom. Well, it's not really his prom — but he was like a rock star there. The kids had been asking him for years to come, and somehow the stars aligned last night so we were able to go.
It definitely made me think about my own prom, and I am digressing enough to show my very own prom picture. Condolences to my date, indeed.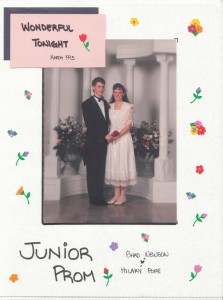 This is also one of my first scrapbook pages, feel the joy. Props to Sharp photography who totally didn't give me a copyright release, and I just don't even care. After all, he was paid by the minute. 🙂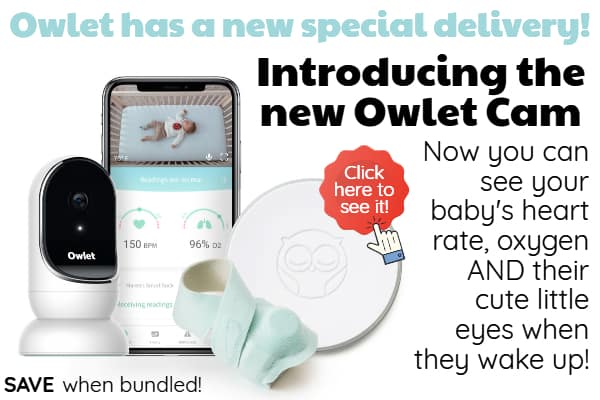 ANYWAY, I'm sure that some of you parents would thoroughly enjoy hearing what I noticed about your teenagers, where your prying eyes are not welcome. Just a few thoughts:
1. No sleeves. I didn't see a single girl in a dress that our church would consider modest. There were plenty of dresses that weren't showing off anything inappropriate, of course, there were plenty that were. although I am aware that many many people don't have the same standards as we do (this including almost every store I've ever seen a formal in around here), I am grateful for the flowy look that's so flattering on girls lately, and leaves a great deal to the imagination.
2. Make your teenager realize that their size is a size, and it's not to be messed with. NOTHING is sadder than seeing a girl constantly pulling down a dress that was at least 2 sizes too small on her. I'm sure she just KNEW she could fit in a size 8, but her size 12 body wasn't going to conform, if you know what I mean. These girls need friends that say it's fine if you're a size 12, and that size 12 looks a LOT better. Women, do NOT be afraid to say these kinds of things to your friends.
3. These kids were actually having a lot of good clean fun. I was prepared for the "shock and awe" of babies being made on the dance floor. Guess what, I didn't see any. On just one peruse of the channels on my TV I'm sure I would see worse. Yes, a bit of bump and grind, but for the most part the kids were just dancing and enjoying being with each other. The school provided a safe place to do that, and I applaud them.
4. Dancing no longer requires moving your feet. Well, it might, if there was room. Apparently "kids these days" like to dance in packs. So much so it's more of a wiggle than a dance. Feet rarely moving. It is also VERY HOT. Most likely that' girls dress I mentioned in #2 lost enough water on the dance floor for her dress to fit fine when she left.
5. Almost all the girls get their hair and makeup done by professionals. I actually feel sad that they didn't get the sweet moments in the bathroom that we had– trying out hairstyles, the first time our friends saw our dress, the older girls helping the first timers… etc. Those were really fun. And, considering how hot it is on the dance floor, most of that hairspray and makeup has melted by the 2nd song anyway….
6. Before you go out and spend lots of money on shoe for your daughter, just take her to payless and have her model the shoes in her hands. At least 90% of the girls had their shoes in their hands and were running around barefoot (which, to me was honestly grosser than any lasciviousness I saw on the dance floor).
We actually enjoyed ourselves and it was nice to see the kids in their social situation, what they look all "done-up". I'm also glad that this area hasn't caught-on to the forever-long-group date. I remember for my prom (which I LOVED, just had a great time at, good memories) we went miniature golfing at around 11 am and the date basically continued til' past midnight. Is this just a Utah thing?
Happy end of year, I hope they came away with as many memories as I have of my own.