Although the Cyber Monday deal is over — there are still GREAT deals to be had on Bosch mixers, especially if you would like some accessories when you purchase.
You can get the Bosch mixer, plus attachments at a great price: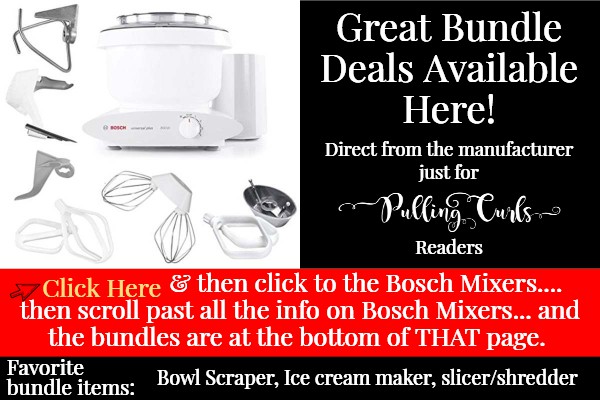 You can get the Nutrimill Artiste plus, some of my favorite attachments is an awesome deal:
You can learn more about the Nutrimill Artiste vs Kitchenaid vs the Bosch Universal << in that post.
And, finally — the Harvest grinder is still on a great special!
I have a whole post on grain mills — but you can learn more in this video: