In this Post: When buying a used car there are a few extra things to watch out for besides kicking the tires. We found out a few ones the hard way.
My dear, sweet 1998 Subaru Forrester has seen some good times. We got it with just over 20k miles on it, and it has served us long and hard.  We are just the type of family that drives a car into the ground.  We thought we'd just keep fixing the small problems for a few more years.  Until it had broken head gasket, which is just about 2k to fix.  And our dear, sweet car — is only worth about that.
And now it's DNR.
It still drives about 10 miles away before it starts to overheat.  A great emergency car, but not one that can drive myself or my husband to work.
Which put us on the prowl for a new car.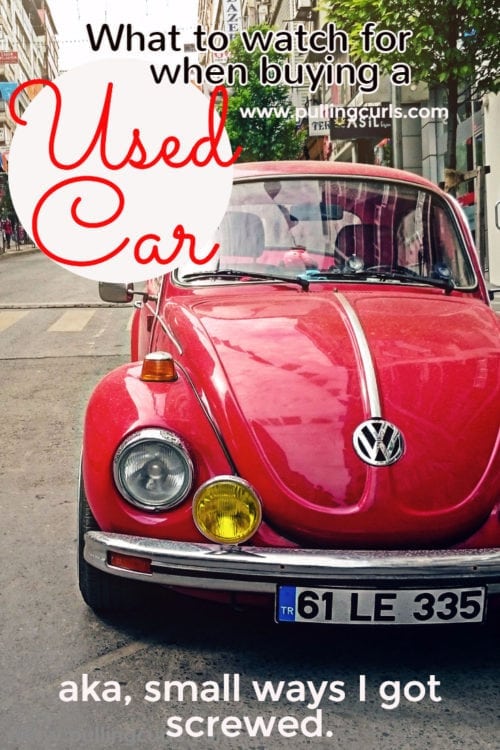 We had a little time to make our choice.  We really wanted to think it through and decide what we wanted.  After test driving another Subaru, and the Camry, we decided we really liked the features of the Honda Accord.
We had some good visits to car dealerships where they didn't apply a great deal of pressure.
And then there was Gaston.  His price just wasn't awesome, we decided not to buy.  He tried to explain how, if we were financially savvy, we'd lease.  Clearly, he and I were on different pages. [Read More Here…]