In this post we're going to talk about some easy bicycle riding lessons you can do to help your child ditch the training wheels and be king of the road (or sidewalk)!
It's surprising that my kid's first words haven't been "careful" – as I think they hear that more than any other word as they grow up.  I'm a paranoid mom, raising cautious kids.  It's not that I'm proud of it – it's just a fact at this point and as I was teaching my daughter to ride her bike sans training wheels I was regretting all those "careful" moments.
We removed the trainers when she was about 5.  She was a great bike rider and I knew she'd just take off!
But, oh — the tears, and tears, and tears made us put them back on.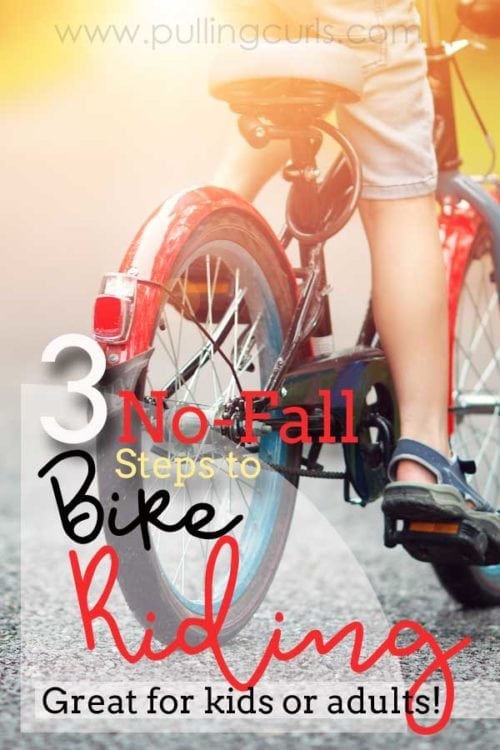 But, a year later I was sure that she was ready, but she – again was not.  While I was holding her bike seat and running by her I tripped giving us all a nice fall and scrapes.  The tears were back – pleading for the training wheels to go back on. [Read More Here…]