This post will show you the very best in Disneyland family packages, plus how to find YOUR perfect hotel (since the tickets all get you to the same place anyway).
That walk down main street gets me teary every time.  I looked forward to Disneyland SO much as a child.  It was my favorite place.  I remember days of being unable too excited to sleep just to be able to visit my favorite place.
Being able to provide that for my own kids means a lot to me.  But it also means a HUGE investment.  I am slowly getting to be fine with spending the money, but making sure that it is spent well is still VERY important to me.  I really don't want to spend a lot of money, only to be frustrated by the results.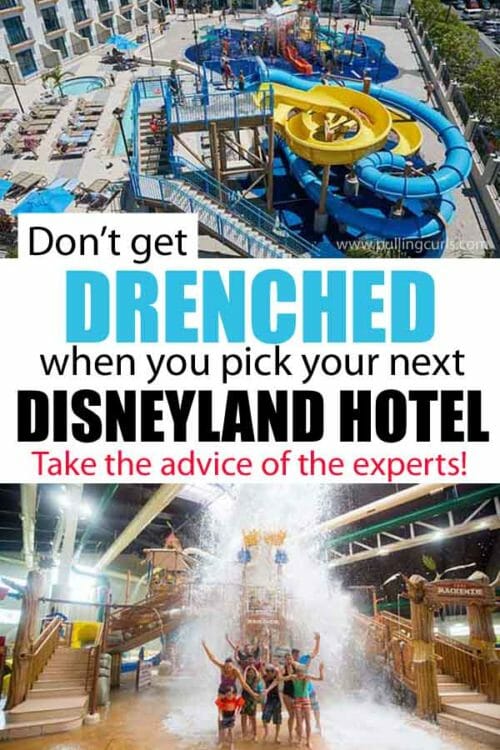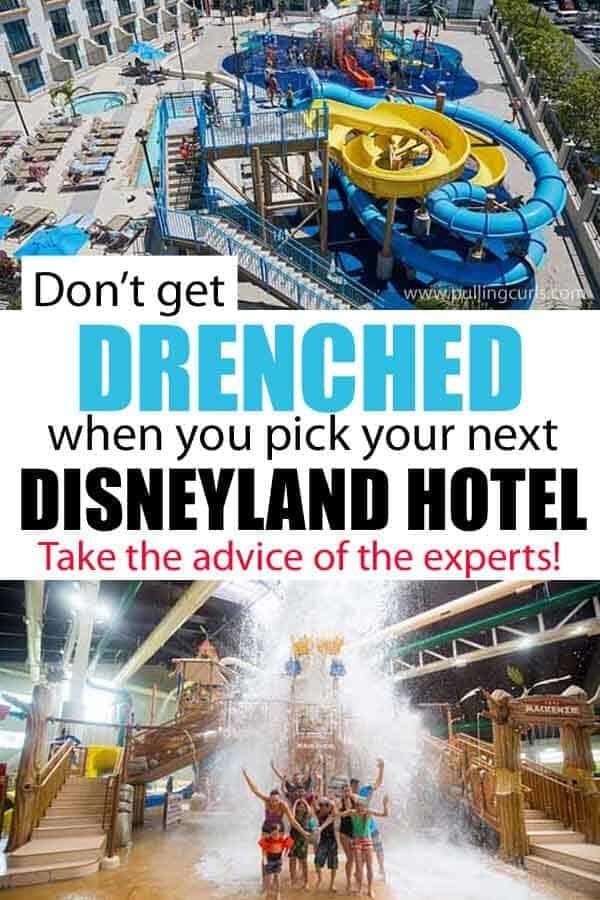 That's why picking the right hotel at Disneyland is #1 on my list for our trips.
This post is going to talk about figuring out what you'd really like in a hotel as well as some of the ones we've stayed at and our experiences there.
This post was originally written in Oct 2016, and was updated in Feb 2018.
---
If you're looking for Disneyland tips — be sure to check out this page!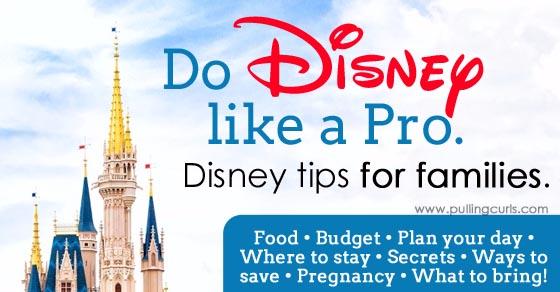 Get my Double Feature Disneyland Day Planner
Do all the popular rides in both Disneyland and California Adventure!  All as a bonus with my newsletter!
This also gives your consent to also recieve my newsletters with new or relevent posts ~ unsubscribe/adjust at any time.
---
Finding the Best Disneyland Family Packages
Get Away Today has amazing prices on tickets.  It is super easy to book your hotel and tickets together (although, you don't have to book them as a package all the time — if you have a question, always call their agents)!  Other options are to book through your local travel agent (I promise that will cost you more, or they actually already use Get Away Today) or sometimes I have found tickets cheaper through my workplace (although that just ended, so I'm pretty sure I'm tied to GAT for life!).
My #1 tip is to use Get Away Today — once you decide YOUR needs, you can easily tell them and they can help you decide what will be most enjoable for your family!  Use coupon code CURLS10 to save $10 off your next trip with Get Away Today!
Once you've found a spot for tickets, now it's time to figure out what type of room you'll want!

How to assess your hotel needs:
These are questions you should ask yourself before picking a hotel:
How many beds do you want?  Does each child need their own (they do in a perfect world in our family, but we are willing to sacrifice a bit to save money sometimes).  Keep in mind that when you hit over five kids (guilty) a lot of hotels make you get larger rooms, just do to the laws and how many can be in one bed.
Walkable or Not?  Do you need to stay close enough to the parks to walk (most hotels tout how close they are, but there are truly only a few that are actually walkable), or are you OK to use a shuttle?  We've used both (and there are perks to both of them).  Keep in mind that the shuttle system really IS great.  It is afforable, it runs frequently and is air conditioned.   However, I hate waiting for it so we have stayed walkable in the last years.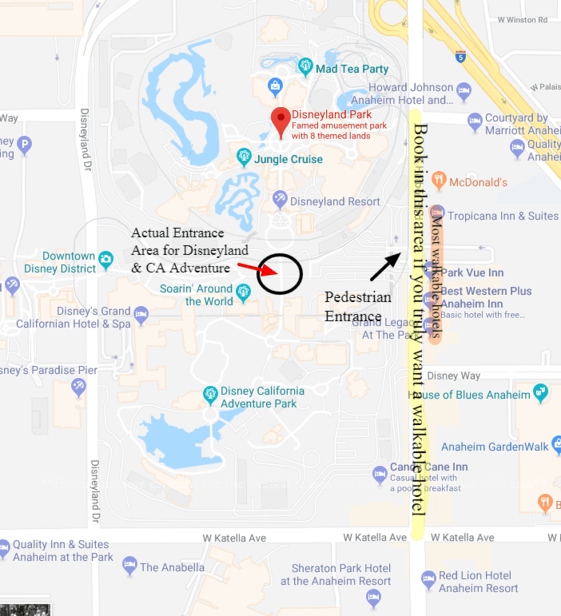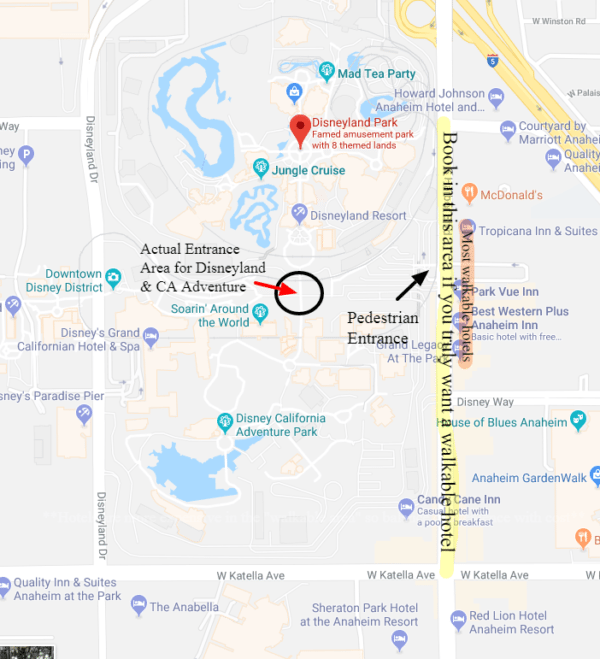 Breakfast?  Is a good hot breakfast enough for you to spend a bit more?  Lately our kids haven't eaten all that much with the excitement of Disney.  I wish I had just stashed some gogurt and Jimmy Dean Sandwiches in our hotel fridge and gone with that.  I find most rooms close to Disneyland do have a fridge, and often a microwave (but be sure to check before you plan on it).
How much time will you be in your room?  Will you be just sleeping there, or do you think you'll come back for naps?  Naps mean you'll want to be closer.  However, my little ones napped well in their stroller at Disneyland, seemed like the noise put them to sleep.
Other amenities?  Do you need a pool, or a workout room (frankly, if you really need to workout AND walk all freaking day that is a lot, but if you need it — you need it).  Sometimes other things like having a tub or free parking can be really important as well.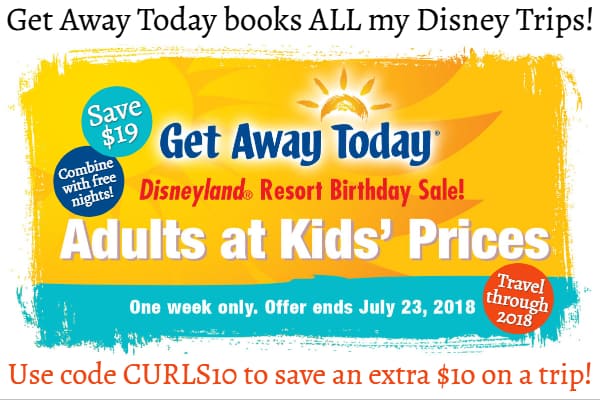 Personal Experiences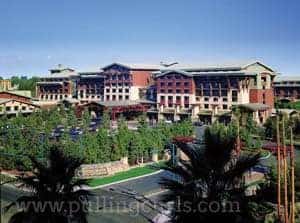 I've stayed at quite a few hotels around Disneyland.
With that said, I think we have decided that next time we are going to stay on site at the Grand Californian.  We'd just REALLY like to try it. 🙂  We'll see if we love it.
BUT, here are the hotels we've stayed at: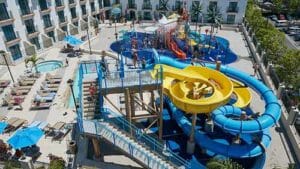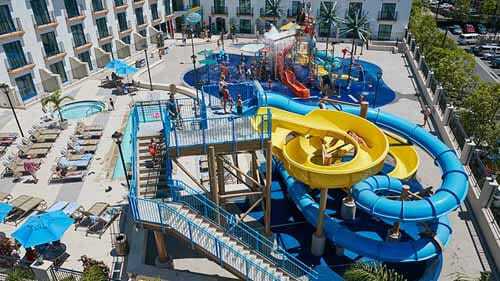 We stayed here on our last trip.
It was amazing.  One of my favorite hotels ever:
Pro's:
Rooms are super quiet
Includes a water park (but the water slides close early, so be aware)
It's a short walk to Disneyland
The rooms are well appointed, and I LOVED the bunk beds – which is one of the main reasons we stayed here.
Nice to have a tub and a shower — so multiple people can get ready in the AM.
Includes a microwave and fridge.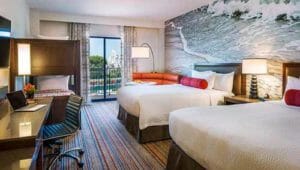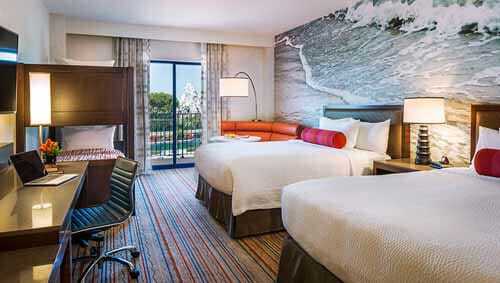 Cons':
You have to valet park, and it's $20/night (at the time we stayed there) — which seems a little pricey.  I wish it was just included in the room rate.  BUT, the valet was super quick and it was nice when our feet were tired (aka, all the time).
There isn't a magical cloud to transport you from the park. 🙂
It is a bit more expensive than some
The front desk told me they were a shorter walk than the Disney garage, which is a lie.  The Disney garage is also $20, and since you can ride their tram — it was a closer jaunt.
All in all we loved it.  I would 100% stay here again.  If they served a free breakfast I think it would be PERFECT!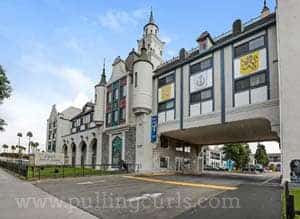 This one is just your basic motel, but has a castle theme.  When we just had two little boys they were THRILLED to stay here.  The walk isn't bad (although I always wish it was shorter).  No breakfast, but it does have a microwave and a fridge (so grab some breakfast sandwiches and yogurt at the local Target).  I'd stay here again.  Nothing fancy, but Get Away Today often adds a free night when you buy 3.  That's a great deal!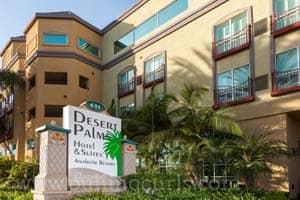 We recently stayed here.  I'd heard glowing things about them and their breakfast.  Since it's fresh let me show you the pro's and con's:
Pros:
Had awesome bunkbeds in a second room with double beds, great for a large party (and there was room for a sleeping bag at the foot of those beds).
Clean rooms
Walkable to the park
Good morning breakfast with a good # of options and enough seating.
Cons:
They were under rennovation, and while I understand that happens it was annoying.
Front desk was snarky one morning when I called to see if we could keep our car there, I was clearly bothering them (and we weren't allowed to keep our car there after checkout)
The walk was a bit long.  I longed to be in one of the closer hotels as we trudged home
Morning breakfast wasn't that amazing, and didn't change much in the 3 days we were there.  It was fine, but nothing amazing.
The BIGGEST con is that my husband and I were unable to sleep well.  You could hear every single word of what happend in the hallway.  When you're paying so much money for each night you'd expect for the doors to be able to keep noise out.  It was super frustrating, I wish I'd brought my earplugs.
Due to the last factor, plus the snarky front desk, I don't think we will stay there again. I didn't end up feeling like a valued customer or happy with our stay.
BUT, it is decently walkable and the hotel is pretty nice.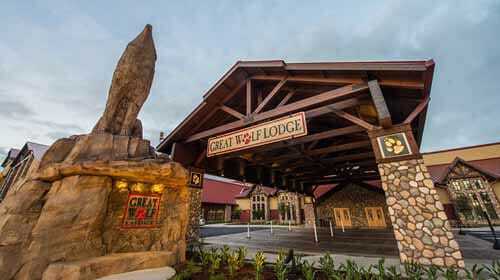 This is a hotel chain throughout the US and it has recently opened one in Anaheim.
This hotel doesn't have a any shuttle service to the park (I guess they have a van that goes once a day that you have to reserve seats in), so if you're going to the park — you'll need to take your car.
In reality — this hotel is 100% its own resort.  They have a GIANT water park and the also Magi-Quest that is SO fun for kids.
Personally, I would do Disneyland for your chosen # of days — and then I'll stay a couple of nights here (which is what we did).  It's very different than Disneyland, but still VERY fun.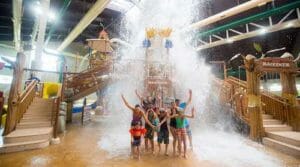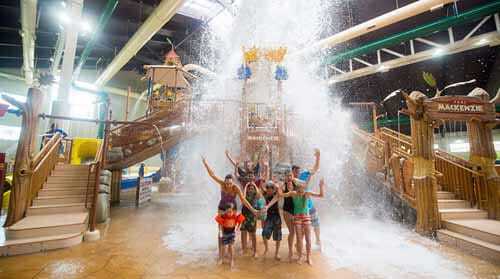 Pro's
The whole lodge has a rustic feel.
There is a Daiso just around the corner
Amazing Water Park
Everyone gets bands that allow you to unlock your room as well as charge things to your room.
On-site pizzeria, and Dunkin' Doughnuts
Magi-Quest was a very fun game where kids use magic wants to make stuff happen.
We went at Christmas and it was decked out so fun.  They even made it snow.
A little animatronic show in the lobby for kids
Con's
Rooms can be pricey — especially on the weekends
The room itself is kind of small (although there are larger rooms, we stayed in a basic room)
Kids are running through the halls doing the Magi-Quest game, which can be annoying (my kids did it too, and the kids are certainly busy trying to win the game)
Restaurants are a bit expensive, and beyond the water park, the other activities cost money.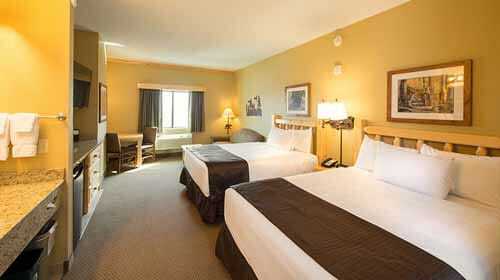 It was a nice way to wind down from the park.  Plus, adults can relax as kids do the magi-quest.  The water park is large enough that there is something for every age- – and the water park is included with your room.
This hotel specializes in kids age 5-12'ish.  Much older than that they will think it's a bit juvenile, but when you catch kids in the right age frame they will have a GREAT time.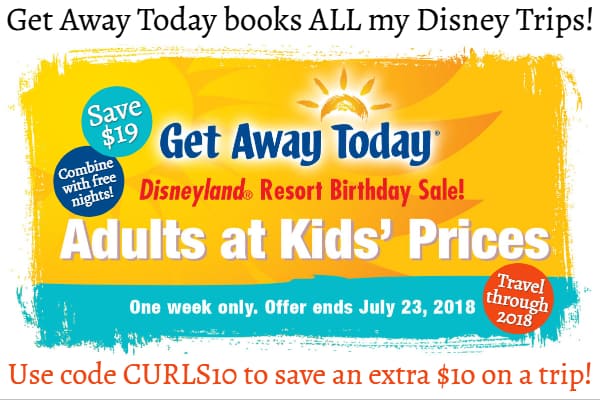 We stayed here two trips ago.  The rooms were fine, and the breakfast was fine but the walk was just too far.  You have to go all the way around the corner.  Crazy annoying.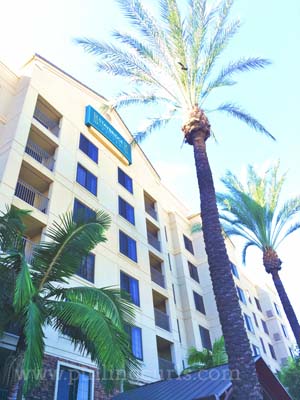 We stayed here the first couple of times we went to Disneyland as a family.  I loved it here.  The rooms are a good size and the breakfast is great.  The only problem was the shuttle.  I hated waiting for it (and hauling the stroller on board).  If we were good with the shuttle, it would be an awesome place to stay.  It can also save you a good amount of money by staying at a hotel a bit away from the park.  Enough that you can probably afford an extra day and slow down a bit.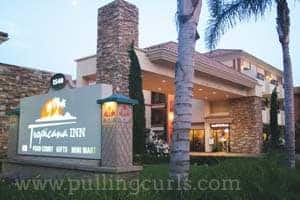 I stayed at this one when we went with the Jr High Chorus.  It is your very basic motel room.  And it is SO close I could hug it.  No breakfast, no frills.  But, VERY doable.  Clean, fine.  Nothing fancy.
---
So, to sum it up:
Stay on Site:  This costs a fair amount more but can be the most convenient (keep in mind that the Disneyland Hotel is amazing, but also kind of far away — but you can use the Monorail)
Stay walkable:  Most convenient, rooms are often just basic rooms but are meant for families headed to Disneyland (often come with a fridge and microwave to aid in your trip)
Stay further away:  Take the shuttle or your car and you can save quite a lot of $$
Either way, talk to the agents at Get Away Today.  You WILL get the best deal and they know EVERYTHING about the rooms.  Go through those first questions and then call them, knowing what you really want and they can match you with what's available.

Also, call early before you go.  Their rooms (because of the amazing rates) go fast.  You don't want to miss out and end-up paying more!
If you liked this post, be sure to grab my parent's guide to Disneyland:
Your FREE guide to Disneyland
No more surprises by rides at Disneyland.  Know which ones might be too scary, and which will be just right for your child!
Includes descriptions, scare triggers and tips for each ride in both Disneyland & CA adventure ~ All as a bonus for joining my newsletter!
This also gives your consent to also recieve my newsletters with new or relevent posts ~ unsubscribe/adjust at any time.
Other Travel Tips:
Like This Post?
Stay in touch with Pulling Curls by signing up for our newsletter. Get JUST the information you want, sent direct to you!
Happy to have you as a subscriber!