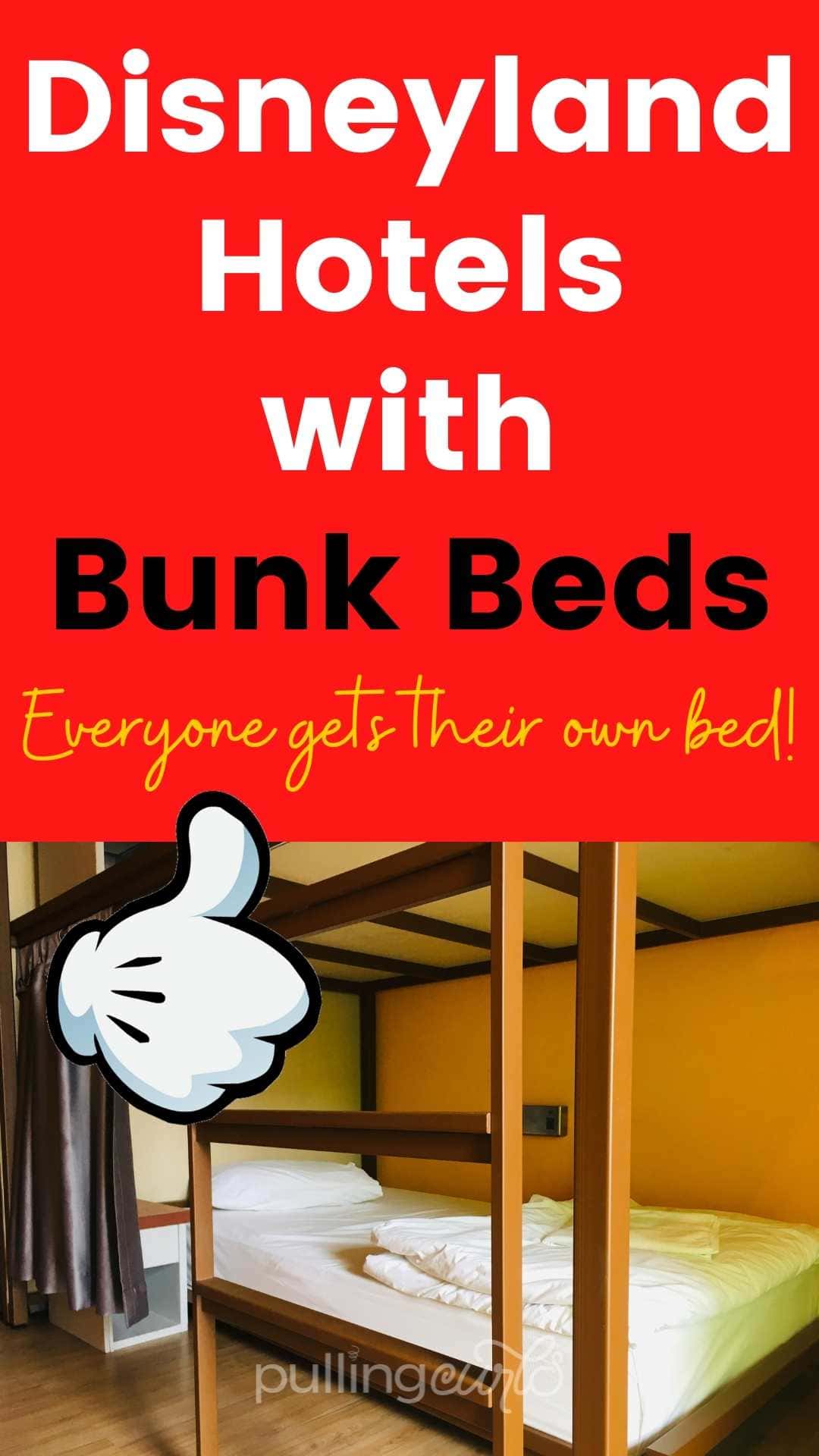 Looking for each kid to have their own beds when you go to Disneyland? There are a few hotels close to Disneyland that have bunk beds. Today I'll share those as well as some of the pro's and con's of each hotel chain so you can pick the best one for you!
Launch Thrive Architect
Hi, I'm Hilary — I'm a Disneyland hotel expert. I've toured all of these hotels and I've seen lots of the types of housing that is around Disneyland. I think you'll learn a lot from what I have to share today. Be sure to grab my Disneyland cost calculator:
Award Winners: Best Options for Bunkbeds Near Disneyland
Best Free Breakfast: The Element by Westin
Closest: Courtyard Theme Park Entrance
Most Comfortable Beds: The Howard Johnson's
Own Free Shuttle: The Majestic Garden Inn
Bunk Beds at Hotels Near Disneyland
You'll notice that all of my links head to Get Away Today. Why? Because they're the cheapest! I am CONSISTANTLY shocked by how little their pricing is compared to other sites, even direct with the hotel.
I am a huge fan of them. I've used them myself since 1998 for my Disney planning needs! And, when you use coupon code CURLS10 you can save an extra $10 on your hotel & ticket package. You can do this when you call, or book online. I sure do appreciate support when I write up lengthy posts like this with so much good info!
I also have a post that shares the CHEAPEST way to get Disneyland tickets.
A few things to note at these hotels:
I believe they ALL come with free wi-fi
While Get Away Today often discounts your parking, most of them have paid parking (which is why I prefer to uber rather than renting a car if I fly). The parking fee is normally in the $20'ish dollar range (but since they change so frequently I don't list it here).
Most of them have a coffee maker and a fridge (but most often not a freezer). Some do have a microwave and some do not.
These are all "good neighbor hotels" which just means a decent hotel near Disneyland… I think it means they also offer park tickets (but I'd get them with Get Away Today instead).
All of them have outdoor pools (some with water slides) of varying degrees of nice-ness.
Most of them have a gift shop area if you're looking for that toothbrush you left at home (guilty).
These are all family-friendly hotels that offer the convenience of bunk beds as well. Some do offer two-bedroom suites which is an added bonus to be able to shut a door between you and the kids.
Remember, when you're trying to stay close to theme parks — the rooms might not be as nice as you'd otherwise expect (many of these are very standard rooms) I do have a list of my some of my favorite NICER hotel options, and some of these do have deluxe rooms as well.
A few of them offer a small fitness center, but they always look empty since most people pour out all their fitness in Disneyland
These are either within walking distance or available via the ART Shuttle service (or an Uber ride), and I will try to note that with each hotel.
And yes, I am putting what I think are the "best" hotels first in this list — but they're all hotels with bunk beds (and I also included a bunch more good hotels for families at the end).
This hotel is tucked just one street back from Harbor and is about a 10-15 minute walk to the entrance of Disneyland. It is one of my favorite hotels for several reasons:
Super clean
AMAZING breakfast (maybe the best hotel breakfast I've ever had)
Lots of room configurations (it's one of my favorite hotels for larger families)
It's close enough to walk to the park (but far enough I might uber home if I've walked a lot.
You can get bunk beds with both two queen beds or a king bed. The king option allows a bit more room to move about the hotel room if you don't need the extra queen bed.
They both also come with a sofa bed, for extra space for sleepers. The Element is one of my FAVORITE hotels for large parties. I definitely recommend you check it out.
Pro Tip on Free Breakfast: I know it sounds great. And yes, free breakfasts are, especially for families. But my kids are always SO EXCITED to get to the parks, they rarely eat much at the complimentary breakfast buffet and then seem just as hungry when we are there with free breakfast or me just handing them a gogurt as we walk to the parks. While it IS a perk. It's one I've decided might not be worth it at Disneyland.
This hotel is probably the closest one to the park that has bunk beds. It is WILDLY popular for families because of it's water park (very noticeable as you drive down harbor).
Keep in mind the water slides close before the pool does (and frankly, we've never done much at the water park because my kids would rather be at Disneyland).
I really like this hotel, but the price often prohibits families from staying here. You're paying for the water park and the location so close to Disneyland.
The rooms are nice, super clean, and well kept.
While there is no free breakfast, there is a quick eat place downstairs that you can grab something on your way to the park (or at McDonald's that is on the way).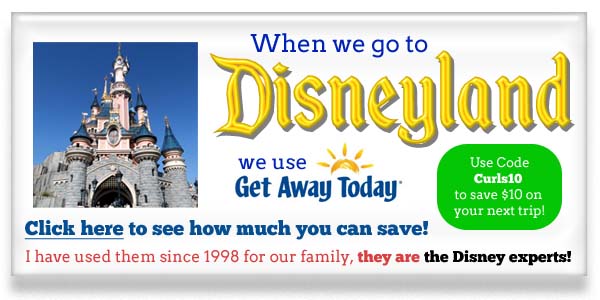 This is a lovely, fun hotel. I REALLY like the vibe. In fact, it's my hotel of choice on my next trip!
The vibe is super cool, and they have a rooftop outdoor pool that is a fun place to watch the fireworks from.
The price is also really great for how nice the hotel is. I think it is a great value.
This is NOT walkable in my book. Yes, maybe a 20 minute walk, but you do have to go under the freeway which would be pretty adventurous for me.
You'd either need to take your car to the park, ride the ART shuttle or take an Uber. All of which are very doable (especially considering how much you're saving with this hotel price).
This is a really nice hotel. Lots of space and a large parking lot with great food spots just across it (including a Starbucks).
While close to Disneyland, similar to the Raddisson Blu I would not walk to the park from here.
It ALSO has a WATERPARK and a lot of families find the price a lot more reasonable. The pool area is just beautiful with TONS of room.
It's has a HUGE breakfast area. Nice for those busy Disney mornings. This one is on my list to stay at soon!
They have really spacious suites, which I think is nice. Plus, any room you book with Get Away Today comes with FREE water park admission (not true of their basic rooms when booked through them).
There are a few room combinations at the Cambria, so check what is available for your stay. There might be one with bunk beds or even a two-bedroom suite that fits your budget!
This hotel is a nice option.
While this hotel is not particularly walkable — you CAN walk to the Toy Story Lot and get into Disneyland that way using that free shuttle. You could also use the ART shuttle or Uber. When I was there, the Toy Story lot option was LONG mid-day (I heard it's much better early in the AM) and we preferred to Uber.
They have a nice morning breakfast and the rooms are nice and roomy.
The hotel staff is friendly. I stayed here in early 2022 and had a really nice time. A great one for families.
This, personally, isn't my favorite hotel — but I heard we had a bad stay. This hotel does have a LOT going for it.
They have a TON of room types, which makes it nice for large families who want a particular configuration.
They are close enough to walk — on the same block and side as Disney (no having to wait for a light — which is nice).
They also do have free breakfast.
I don't want my poor stay to ruin it for you, but I also want to be honest. The reviews at Get Away Today are pretty great, so if it's in your price range it could be a great option!
This hotel is one of my favorites. The sad news is, that I don't think Get Away Today sells their bunk bed rooms. They don't have a ton of them, and I think they sell them easily on their own.
However, if you purchase through this link, and then use the following codes you can still save on the bunk bed rooms:
20% off Disneyland Magic Key Passholder Discount – Corp code: 1000025935
15% off Discount for everyone! Corp code: 1000022077
They have both a 1 queen room with a bunk bed, as well as a 1 King family suite with bunk beds that I think you'll find great.
The best part about the Howard Johnson's is their BEDS! I don't know what it it is, but I always sleep SO well there. And no, it's not just being Disney tired, because I sleep better there than the other hotel rooms!
They do offer a small water park (Castaway Cove) and a water playground as well. I think this one is best for smaller kids. They do have a GIANT swimming pool that is separate as well.
The Howard Johnson's is definitely walkable. I've stayed there a few times, and I've made it back even when pretty tired.
They do not have a free breakfast, but McDonald's or Panera is on your way there.
This is a nice hotel that I have toured. One of my favorite parts is that the bunk bed area has a door.
It is as BRAND NEW hotel — and was really clean and spacious. I liked it a lot.
It would not be considered walkable for me, but does have a microwave and fridge.
They do have a hot breakfast buffet as well.
This is a great option for families. I have not personally toured this one but I have heard it's very nice. It has a 1 king, sofabed and bunk bed combination.
It is walkable (further than some, but still doable). It also has a free breakfast.
This hotel is a great option. It has a queen, sofabed, bunkbed room in a good price range for families. I wouldn't call this hotel walkable — but some people do walk from it through Downtown Disney. You could still use the ART Shuttle or an uber as well. They do have a nice full breakfast though. I have toured this hotel. I liked how much parking they have and you can likely park close to your room.
I LOVED This hotel when I toured it. The rooms are clean and large. It has a 2-queen, sofabed, bunk bed combo for one of the biggest rooms for families.
This hotel is walkable (you have to cross one light, but it is on the same side as Disneyland). It has a fridge, microwave and a free breakfast. This is a gem a lot of people don't know about.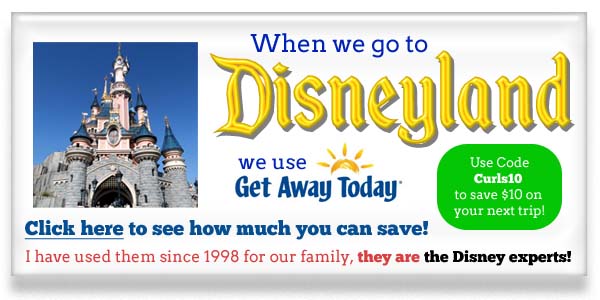 This hotel is a GREAT option for families. I would call it walkable (while it is further than some, it is still on Harbor and you'd only have one light to cross on your way there). This was one of my favorite hotels that I have toured as it is REALLY clean and has a lot of room for families. I would also call it "nicer" if you're looking for that in a room. I felt like this hotel offered plenty of room for families.
I don't see the bunk beds on the Get Away Today site, but when we toured it, I think they said they are available sometimes if you call (if the room is available). I loved the bunkbed suites with them, as they have their OWN bathroom (yes, I said TWO bathrooms — woo-hoo) with their own separate bathroom
I toured this hotel, but I had admired it from afar when I stayed at the Reidence inn.
It is newly renovated, and has a microwave and fridge.
I wouldn't say it's walkable, but it does have a lot of restaurants nearby. BUT it does have a dedicated park shuttle available for it's guests. Or, you could drive in and park or Uber to the parks.
The bunk beds in this hotel are a nice size — I think either a queen or a full. That means if yo'ure an adult staying there you feel like you have room to spread out (and not fall out). Plus there's a door between the bunk beds and the king size. Very nice!
This hotel is a favorite for many families because of the price point. However, I personally, have not stayed or toured this hotel. So, I don't have a lot of insight. BUT they have bunk beds in a separate room, so that seems like a really big win in my book.
It also has a fridge, microwave and a continental breakfast!
I would not call this hotel walkable, but is easily done with the ART Shuttle or an Uber.
This hotel is a favorite of many families because of this particular room. It has a king size bed, a sofabed and bunk beds. Meaning it can sleep parents, and 3 children each having their own bed. And probably less fighting (I love the King bed for mom and dad, thankyouverymuch).
Again, on this one, I haven't personally toured it — so I don't have a lot to say other than it's closer than the Sanford (I could walk in the morning and then would probably want a ride back). It does have a fridge and microwave, NO free breakfast. And one thing to note is I'm seeing a resort fee of $10 payable to the hotel at arrival. ???? I don't really get that, but they have "free parking" — so maybe that covers that?
This one isn't with Get Away Today but it is SO close I couldn't not mention it. It does have a bunk bed suite. They have a two queen room with bunk beds, and a 1-queen room with bunk beds. I haven't toured or stayed at this hotel, but I actually think it's the closest hotel with bunk beds. Pricing is fairly reasonable as well.
This one is with Get Away Today, but I'm not sure they sell their bunk bed rooms. You could definitely call them and ask. I like how the bunk beds are themed. I wouldn't call this walkable (you have to walk over a freeway if you choose to walk) but it does have a FREE SHUTTLE SERVICE that makes it really nice. I also haven't toured this hotel, but if you're looking for a free shuttle, that's a great option!
While this hotel isn't with Get Away Today (it's smaller, and I think they can easily sell all their own rooms) it is SO close and a great option for families. I have not toured it.
This hotel is a great option for families. It offers breakfast, a fridge and microwave, plus a free breakfast I have not toured it, but I have seen it several times. It might be walkable in the mornings, but I think it is a bit far to walk back at night. It has a king bed, sofa bed, bunk bed kid's suite.
This hotel also has bunk beds. I don't have any experience with this hotel, and it is not offered with Get Away Today. But I thought I'd let you know about it as an option as well.
It is likely walkable (although a bit far) and close to restaurants like the Cheesecake Factory.
Other Hotel Options
I know you came to this post, specifically looking for bunk beds. And I've laid out your best options above. However, those bunk bed rooms book up fast (or or sometimes extra pricey) — so I did want to share a few other great options for families for you to consider as well:
The Anaheim Embassy Suites Hotel Orange is a bit further out, but has a GREAT breakfast, and the price is right. Even if you add Disneyland parking into the price it is still going to save you money if you want a door that can separate off part of your family.
Sonesta Suites is a place our family stayed a few times when we had smaller children. The rooms are SPACIOUS and the price point is amazing. We always used the ART Shuttle and had a good experience with it. This hotel was formerly known as Staybridge Suites Anaheim. It also has a sister non-suite hotel next door that was formerly the Holiday Inn.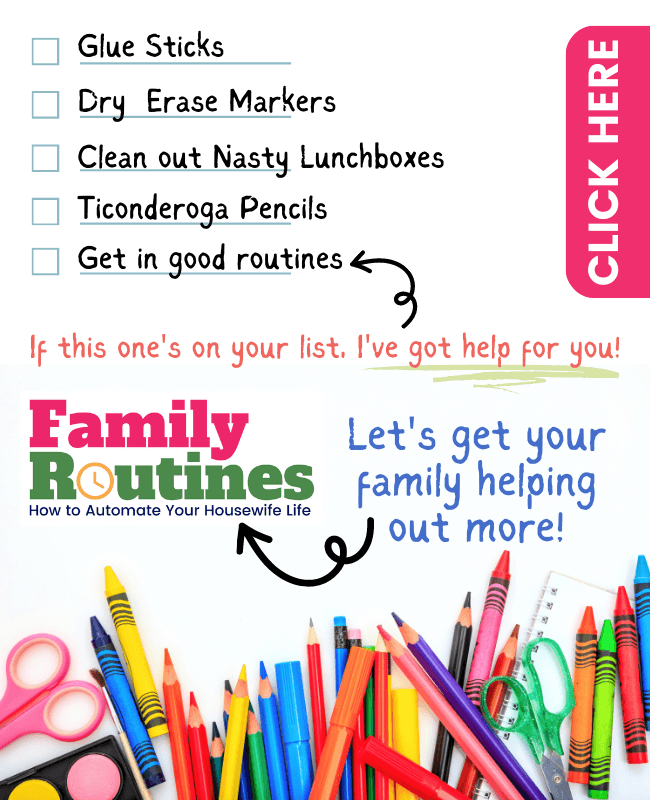 The Camelot Inn is SUPER close and I LOVE their family suite. It has a king bed, two queens and a sofabed — plus a TON of room if you had any kids willing to sleep on the floor.
Residence Inn Resort Area — I recently stayed here and LOVED IT. It has a room that has 1 room with a king (plus its own bathroom), a living room area with a sofabed (plus a full kitchen) and then another room with 2 queens (plus ITS own bathroom). Yes, I said two full bathrooms, 3 rooms and a kitchen. The price is less than you think too. A GREAT option!
Castle Inn & Suites is a favorite of little boys everywhere because of their castle and knight theming (my boys loved it when they were little. A hidden gem of this hotel is that they have family suites with a king bed, and then a separate room with 2 queen beds. It is VERY walkable and a great place for families.
The Best Western PLUS Park Place is the holy grail of hotel rooms. BUT a lot of people don't know about their mini suite option that has two queens plus a sofabed. I haven't stayed in the suite, but I have stayed in the hotel. It is your basic room. It does have free breakfast and I believe this is the CLOSEST hotel to the Disneyland resort area. I think it may even rival the Grand Californian in how fast you're to the parks. I loved it.
Disneyland Bunk Beds FAQ's
Do any Disneyland Resort Hotels (on property) offer bunk beds
As far as I can tell, none of them offer bunk beds. I did notice that the Disney Grand Californian Hotel has rooms with a sofa sleeper though, so that might work for you. Frankly, their rooms are pricier and aren't usually meant for larger groups. I do have a whole post about staying on property though.
Remember that a Disneyland Resort hotel isn't necessarily closer (in fact, a lot of times it is not).
Ok, I know I don't know EVERY hotel that has bunk beds, but I feel like that is a good start.
Do you have a favorite hotel with bunk beds? Tell us in the comments!
And do be sure to check pricing at Get Away Today. Don't forget their Best Price Guarantee, Layaway starts at just $175 and best in class customer service that can help you pick just the right hotel for you.
If you're still not sure, do give them a call. Be sure to mention code CURLS10 to save an extra $10 on your hotel/ticket package. I hope you have a WONDERFUL trip!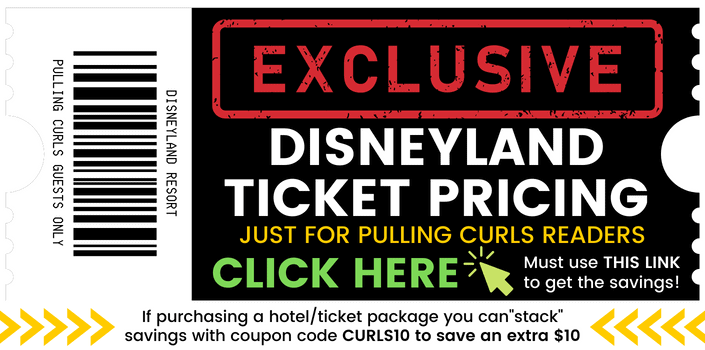 Don't miss my list of Best Affordable Disneyland hotels — a list of 30+ of my favorite hotels (plus my own current top 10 hotel list).