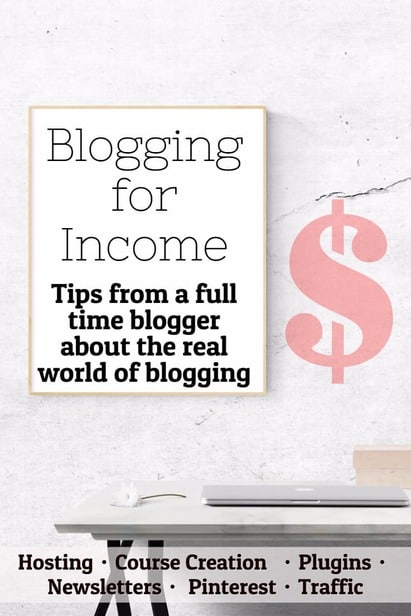 This post reviews blogging for income. For over a year I have been blogging full time. I'm going to talk aobut some of the things I use and ways I get traffic and then earn money from that.
I started blogging in 2005 just enjoying the experience. I never thought I'd make money, and while all those posts are still on my blog — in January 2014 I took a serious step to monetizing my blog and really make things of it. It took a while to get the gears going, but it IS possible to make money off your blog. I do a monthly income report to share how much I make and what I'm working on.
I think one of my biggest keys to success is my blogging income spreadsheet. Over 2 years I've perfected it. It's for sale NOW, along with a FREE 5 day email tutorial on how to run it to make it work for you:
[thrive_leads id='52234′]
You might be looking to find a good hosting company. I currently host with the guy who does my tech help. I used to host with BigScoots and liked them a lot. My current one is WPTechs. I don't have affiliate links, but if you are in it for the long haul, I'd encourage you to look for a smaller company vs BlueHost or frankly, anything with the name "host" in it.
---
I made the change to ConvertKit early in my blogging career. Changing to a segnmented newsletter has been BIG, but I found that their customer service was recently lacking and switched to BirdSend.
AND, I just made a page all about affiliate marketing — with my best tips:
---
All of my blogging for income posts are below. They are below in chronological order (the first ones are the ones where I was just starting out). There are a few other tips in there as well. If you're interested in seeing the most recent ones first, check out this page.
[pt_view id="d48ba11e9a"]